9 of the Best Marketing Technology (MarTech) Blogs
The Best MarTech Blogs on the Web
MarTech is a constantly evolving landscape, where new products are regularly launched claiming to be the next big innovation to transform your marketing strategy. In fact, Scott Brinker's Marketing Technology Landscape Supergraphic 2019 features 7,040 MarTech solutions – that's up from around 1,000 five years ago. How to keep up with these developments? Well, in this article, I've put together my pick of MarTech blogs to follow in 2020 and beyond. Whether you're still getting to grips with technology's place in marketing or you view yourself as a real MarTech nerd, there's a blog out there to suit you.
9 MarTech Blogs to Track in 2020 and Beyond
1. Chief Marketing Technologist Blog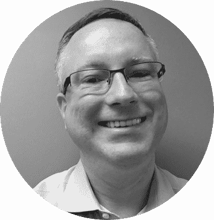 Blog editor Scott Brinker focuses on the transformation of marketing by technology . As the VP of platform ecosystem at HubSpot, he blogs about a wide variety of topics in the fields of marketing management and marketing software. He provides commentary on the most recent developments in MarTech and how they're reshaping businesses. As well as Brinker's own articles, the blog also features guest posts and interviews with other marketing leaders. Website & Twitter
2. Martech Today
Daily publication featuring articles on all aspects of the MarTech industry . This is a great source of breaking news stories, so you can keep up with MarTech product feature announcements and new product launches as they occur. The blog also publishes articles contributed by industry experts about many aspects of digital marketing, along with tactics and strategies for successful use of MarTech solutions. In addition, you'll find information about upcoming webinars related to MarTech, if you want to boost your knowledge further. Website & Twitter & LinkedIn
3. VentureBeat
The go-to blog for all things tech (including MarTech!) . If you check out VentureBeat you're in good company: the site currently boasts 12 million monthly page views. Visitors go to find out about tech news and events, and particularly to read content related to AI and machine learning. The blog features a section dedicated to MarTech, including information about tech product launches, gaming-related marketing news, discussion of MarTech's role in digital advertising, and MarTech investment news. Website & Twitter & LinkedIn
4. The Marketing Technologist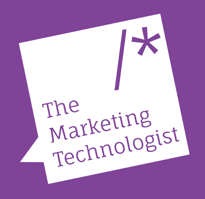 Analysis from the self-titled "tech geeks" of the Greenhouse Group . The writers of this blog aspire to address, as they see it, the ongoing "dualism" between marketing and technology. Don't expect to be spammed with content here; the Marketing Technologist focuses on quality rather than quantity, posting only when the writers have in-depth insights to share. Visit the blog for discussion of analytics tools, social, and data science, and how they can be used to enrich your digital marketing strategy. Website
5. MartechTribe
New kids on the block share their expertise in MarTech tools . The MartechTribe offers a sprint-based approach to digital marketing with tech stacks for different marketing programmes. The Tribe's blog follows this theme, as the team focuses on using particular MarTech tools for different purposes, and how they interact as a stack. For example, there's a series of articles breaking down Scott Brinker's supergraphic (see introduction above) into tech stacks for each category. Website & LinkedIn
6. MarketingTech
MarTech insights from industry-leading writers and analysts . Published by Bristol-based company TechForge, the MarketingTech blog features content by marketers from big-name tech companies such as Pinterest, Google, and Microsoft. As well as offering resources such as webcasts and whitepapers on digital marketing, this publication produces articles with analysis of the latest marketing research, relevant seasonal content, and MarTech advice for CMOs. Website & Twitter
7. CMO by Adobe

Digital marketing blog from the software giant aimed at CMOs and other executives . Situated within the "Customer Experience" category of C by A's blog is a section dedicated to MarTech. Whether you're a CMO, CIO, Chief Digital Officer or similar, here you can find interviews with and advice from industry leaders, how-to articles, marketing news, and data insights. The blog covers all the major industries and takes a global perspective. Website & Twitter & LinkedIn
8. Four Quadrant
Experienced marketer Peter Buscemi aims to "demystify marketing with science" . Four Quadrant founder Peter Buscemi applies go-to-market (GTM) tactics and strategies to digital marketing. In this blog he takes a data-focused approach, discussing recent marketing studies or MarTech developments and applying his knowledge of GTM. There are also links to relevant resources (free and paid for) on the site. Website & Twitter
9. CIO Applications Europe
Pan-European online magazine where industry peers (CIOs) dissect technology innovations for business . This publication provides a specialised MarTech section, where CMOs from prominent businesses, such as Unilever, HubSpot, and Hilton provide analysis and guidance. The site has also published its Top 10 MarTech Companies from 2019 . Subject matter on the blog varies widely, from debate about the true worth of all-in-one marketing platforms to advice on getting started for traditional marketers who are new to the MarTech world. Website & Twitter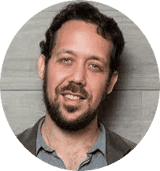 Oren Greenberg has a proven track record for growing startups and scaleups as a strategic on-demand CMO. To speak to Oren about what you can achieve with Kurve as a growth marketing partner, get in touch today.