Story-Led Positioning and Messaging
To be heard, you need a compelling story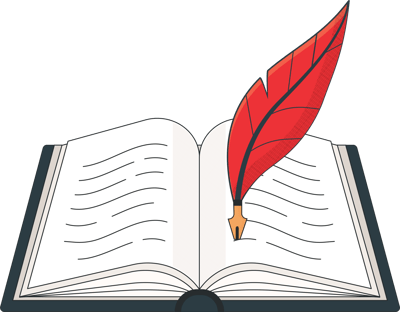 The 7-step story-led positioning framework behind the top B2B SaaS companies
Take the exacts steps that businesses like Gong, Drift, Slack, Salesforce follow to craft your strategic narrative, positioning and messaging.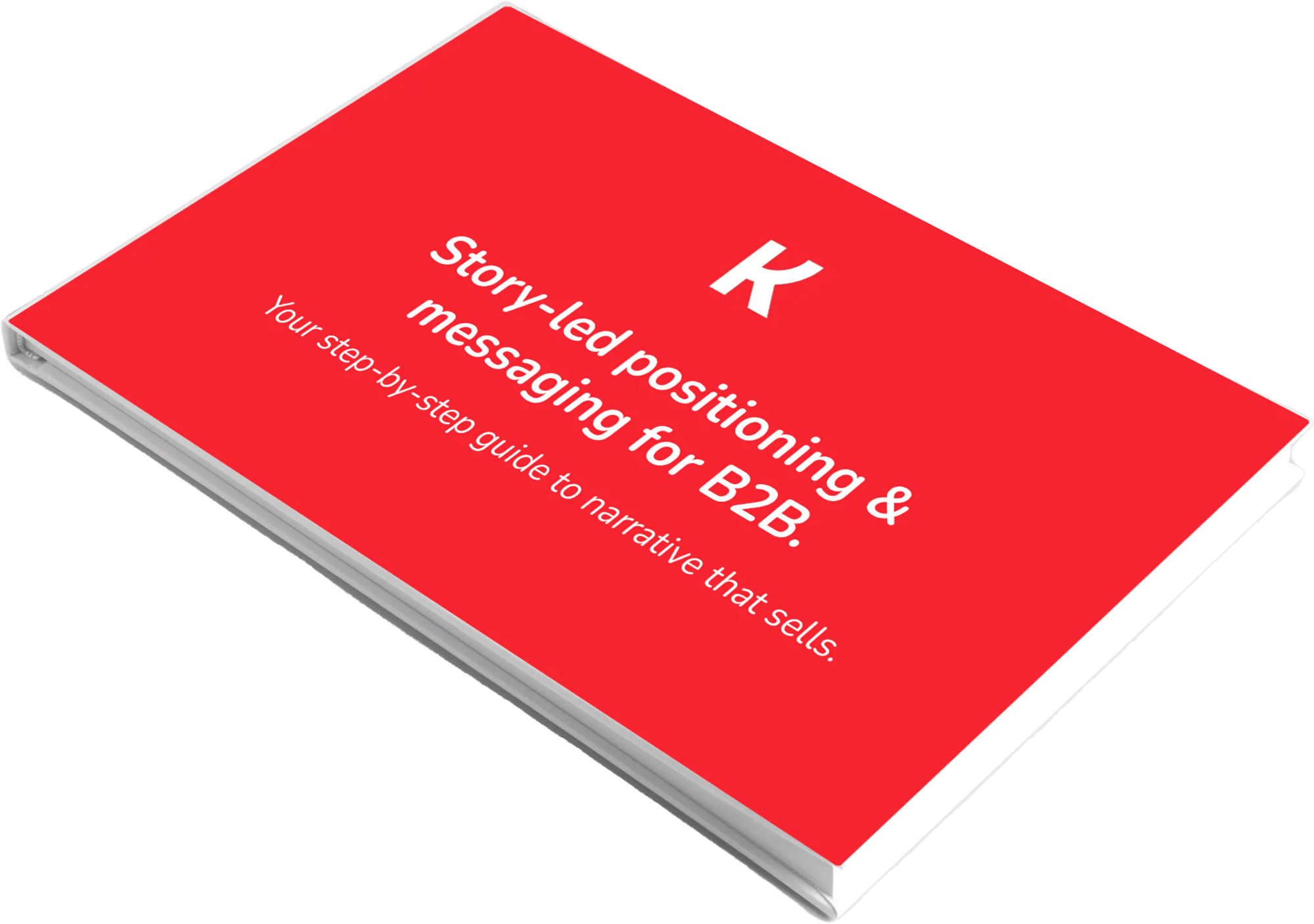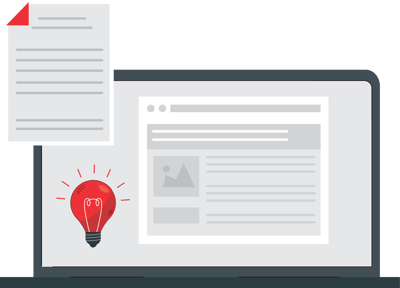 To be heard, you need a
compelling story
There's only one thing worse than alienating an audience - being ignored altogether. With over 25,000 SaaS companies world-wide competing for the same accounts, it's essential to differentiate yourself and properly position your company. Because if you don't, you risk irrelevance.
Your customers are demo-fatigued. No one has the brain capacity to remember one more unique way to, "Kill the Excel spreadsheet" or, "Seamlessly sync your data". They've seen SaaS companies with interchangeable features over and over again. Even the most unique product isn't alone on the market for long.
What does this mean for up and coming startups ready to compete in an oversaturated market? For one, that old-school positioning statement you found on Google is simply not good enough anymore.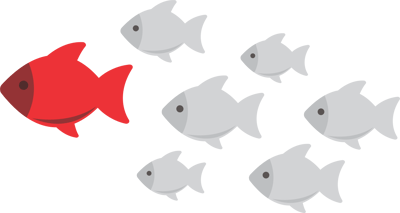 So how do you
stand out

in this sea of sameness?
With a strong message and solid positioning strategy, your audience will listen. In fact, they'll be enthralled.
Strategic stories that strike at the heart of a customer base aren't just for Apple and Nike. To reach your audience, convert ads and become a category leader, your company needs one too.
That's where Kurve comes in. We help you craft a captivating story through audience research, positioning and messaging. We use a proven B2B SaaS framework and business storytelling techniques that have been tried and tested by the world's most successful companies.
Let's write your story together.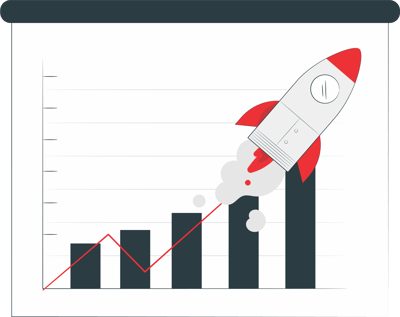 Helping founders discover
their voice
Kurve's Positioning and Messaging team works with venture-backed B2B Saas startups and scaleups ready to leave a mark on their industry.
Through our data-based marketing strategies, we define your audience, learn about their wants and needs and create a bespoke positioning and messaging strategy that will fuel your long-term growth.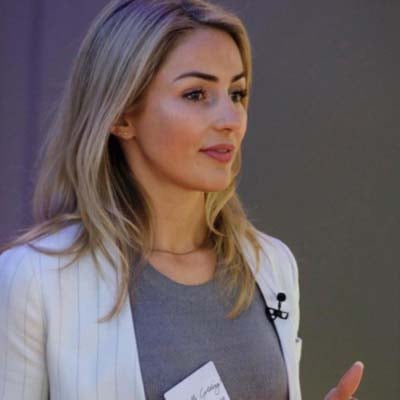 Michelle Golding
Founder, Experience This
Lena has been invaluable in helping me to understand who my core customer is and how to effectively position my business for success. I can already see huge improvement in our success rate and look forward to seeing what happens after all learnings are implemented.
Marc Munier
Founder & CEO, Ditch Carbon
Lena is a true pro. Working with her we quickly identified ways to improve our messaging and are reaping the rewards already. She has a deep understanding of how messaging works and is able to articulate her point with real life experiences which always brings the point she is making to life. If you get a chance to work with her on your messaging... don't hesitate.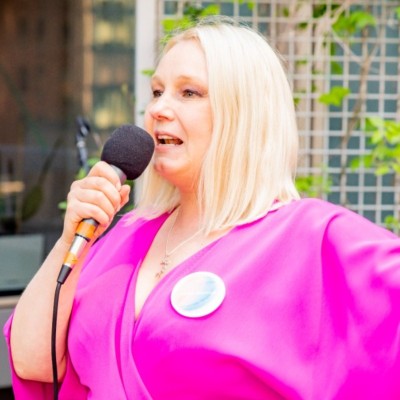 Laura Avonius
Founder & CEO, Audicin
We worked with Lena on our storyline creation and positioning. It helped us a great deal in understanding who our main target groups are and how we stand out from our competitors. Our positioning is now specific and clear, and our messaging is on point and relevant.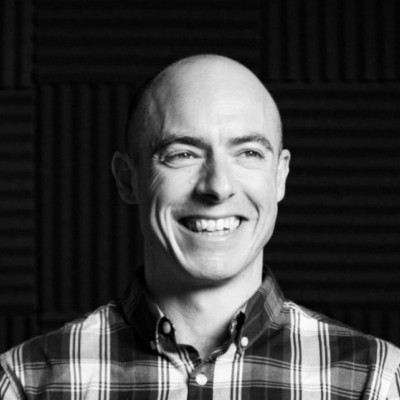 Tom Glason
Co-Founder & CEO, Scalewise
I took part in Lena's new positioning workshops and found the content to be excellent. Lena has clearly put a lot of effort into creating the videos and developing a format for the workshops that ensures clients can create a compelling narrative for their company. Highly recommended.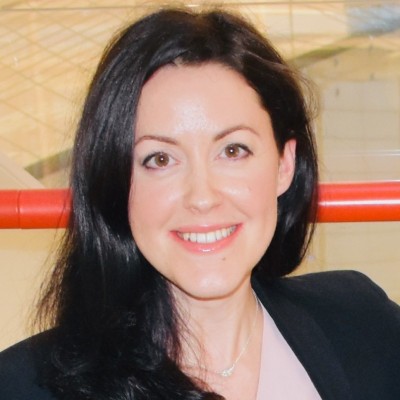 Katia Nazmutdinova
Founder, Encelo
Lena has helped us build strategic marketing foundations by focusing on the customer research and the positioning narrative. Our messaging has made a difference in our fundraising efforts and is making a difference in how we engage with our customers and the positive response we are getting. Working on our strategic marketing foundations is one of the most important investments I've made as a founder.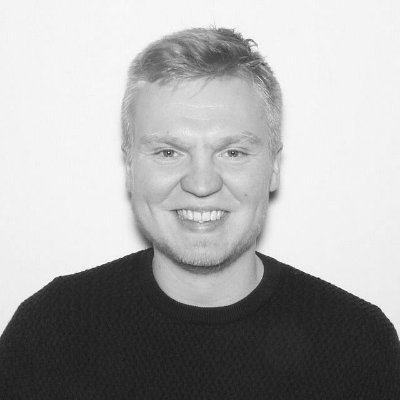 Johan Friedner
Marketing Lead, ScreenCloud
I worked with Lena during a recent positioning and messaging assignment. Despite a tight deadline, Lena was quickly able to extract customer insights from our team and use the research at hand to identify key pain-points for stakeholders involved in the buying process of our product. She was able to turn her research into 4x in-depth messaging frameworks for our defined buyer personas which now help direct all our sales and marketing messaging, from emails to our website. Would highly recommend her for any marketing strategy projects.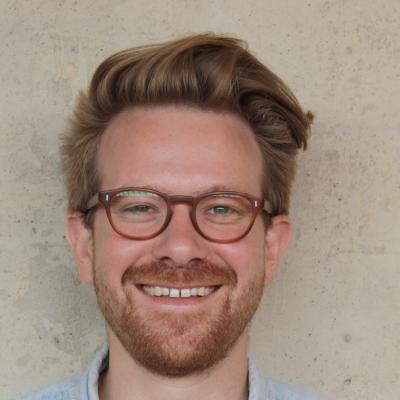 Sam O'Connor
CEO & Co-Founder, Coconut
From the outset, Lena brought strategic thinking to the positioning project. She had a number of well-defined points that we worked through diligently and quickly, which made it very clear what we needed to get done. That structure really enabled us to have a clearer view of where we needed to get to, and set the flywheels in motion to finalise all the aspects of our marketing strategy.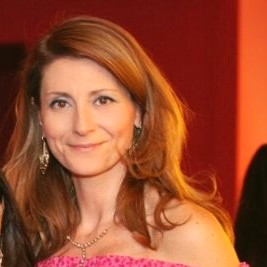 Patrizia Cozzoli
VP Corporate Development, Strategy Team, LanSweeper
Lena and her team have been very professional in running our qualitative research. We have treasured their recommendations and started implementing them. Highly recommended to get valuable insights to adopt a strategic approach to marketing.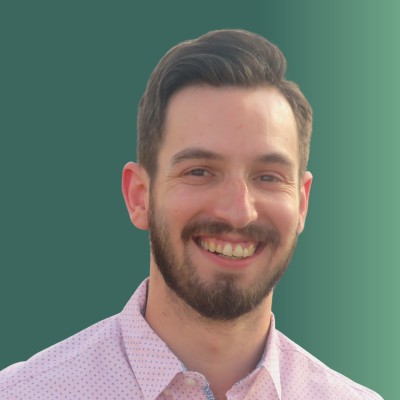 Jonathan Gans
Co-Founder & CEO, Kahana
Lena did an incredible job giving us the right tools and teaching us how to craft a compelling narrative that truly captures our mission and clearly articulates how we help our customers. She has a unique ability to help take various pieces of disconnected information and crystallise them into a clear and concise positioning and messaging framework.
We'll make sure you get through the noise
Our positioning and messaging strategy will ensure your brand voice is unique, enticing and reaches the right people. We can:
Use data-led research to help you understand your audience to avoid wasting money on guesswork and A/B tests that lead nowhere
Help you differentiate yourself from the competition and create a unique voice for your company
Help you articulate the value of your product to the right audience
Boost sales by ensuring you know how to approach your buyer
Leave your audience hanging on your every word
What it means to nail your positioning & messaging:
With the right messaging, your brand's voice will consistently resonate with your audience, which will be reflected in your sales.
Your positioning is key to standing out amongst your competition. Your customers will know exactly why they should buy your solution today.
A clear, consistent message will ensure you have a powerful brand voice, which is important when converting customers.
Clear positioning brings your sales, marketing, customer success and product teams together, uniting them by one goal centered around your customer.
Increasing brand recognition – one step at a time
Step 1: The research brief
At the start of the process, you'll share everything there is to know about your business and target audience. This information will inform the interview guide needed for step 2.
Step 2: Interviews begin
Once the interview guide is ready, interviews will begin to help get answers about your audience's pains, frustrations, needs, wants, and desires.
Step 3: The reveal
Once your company research is complete, you'll get a thorough overview of our findings.
Step 4: The first workshop
We begin crafting your strategic narrative.
Step 5: Workshop number 2
Refine your story.
Step 6: Constructing the message
Expect lots more questions as your messaging is crafted.
Step 7: Messaging framework and copy writing
At this point, you'll receive your messaging framework. A copywriter (either ours or yours) will then work on turning it into your website and sales collateral copy. Expect magic.
Step 8: Copy implementation
The approved copy will be used in all your assets and your website.
Step 9: Validation and iteration
This is when you can ensure that the right message is reaching the right customer. You'll be able to review audience feedback and assess the campaign.
Guided Process
£3,195
For bootstrapped founders who have time to do it themselves, but need a bit of guidance
---
Step-by-step personalised plan on how to craft your story-led positioning and messaging
Access to training materials (on demand videos that walk you through the framework)
Access to B2B examples and case studies
Story-led templates for your sales deck and outbound emails
3 personalised sessions to work on your story-led positioning and messaging together. We examine your case and go through the process taking all your market particularities into account
Guided Process + G2M Assets
£7,850
For founders needing help with their sales and marketing resources
---
In addition to what you get with the Guided Process option, we take care of your sales and marketing assets to make sure you're implementing your strategic work right away:
Your home/landing pages is written by an experienced B2B conversion copywriter
Your sales deck is written and designed by a specialist B2B SaaS team
Your story-led converting cold outbound email copy is written by seasoned sales and marketing professionals
Leave it with me
From £17,850*
For time-poor founders who'd rather get external help. I do it for you (with your input).
---
Audience Research
- Interviews with your target audience
- Distilling insights
- Delivery of findings to your team
Story + Positioning
- Working with you through the story
- Crafting and positioning process every step of the way
- Delivery of the narrative and your positioning document
Messaging
- Delivery of your messaging framework for each segment
G2M Assets
- Delivery of your sales deck
- Delivery of your outbound email copy (sequence of 4-5 emails)
- Your updated landing page copy
Validation & Iteration
- Testing your strategic fundamentals with target audience (tests with wynter.com + getting it in front of target customers)

*Final fee will depend on the number of buyer personas + industries we'll need to cover