How Treecard grew their user base by >150% month on month by leveraging TikTok SparkAds
Activation Dates: 3rd January 2023 - 6th March 2023
+1,027%
App Install Increase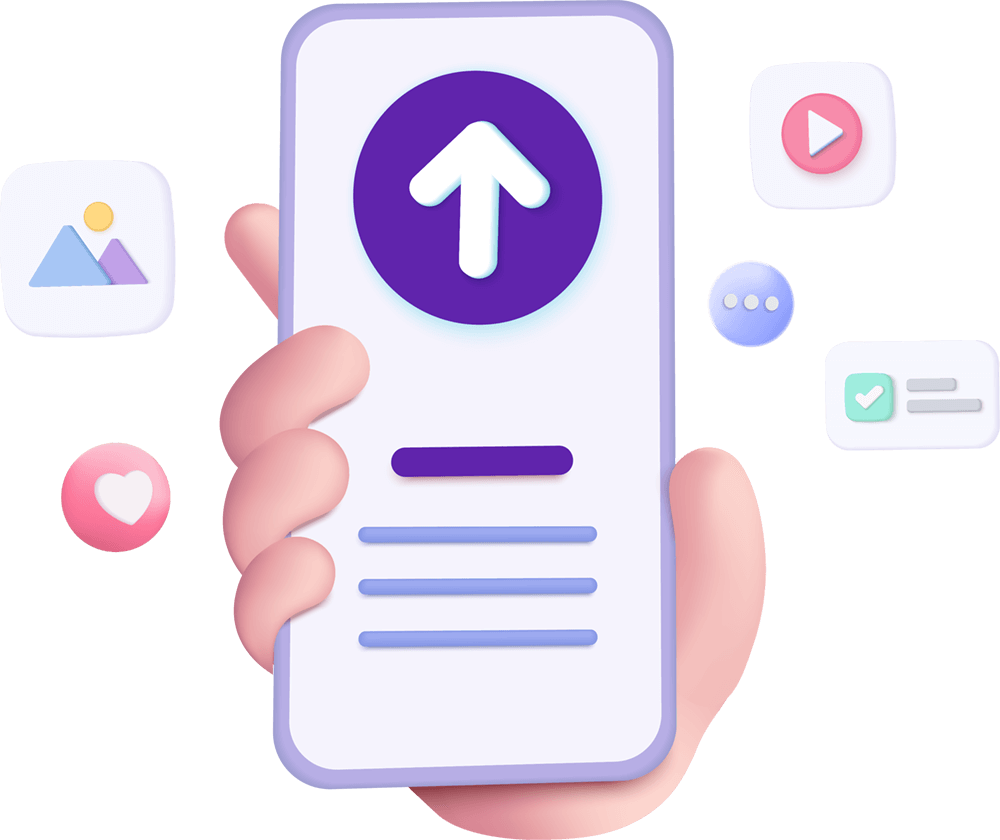 -63%
App Install Cost Reduction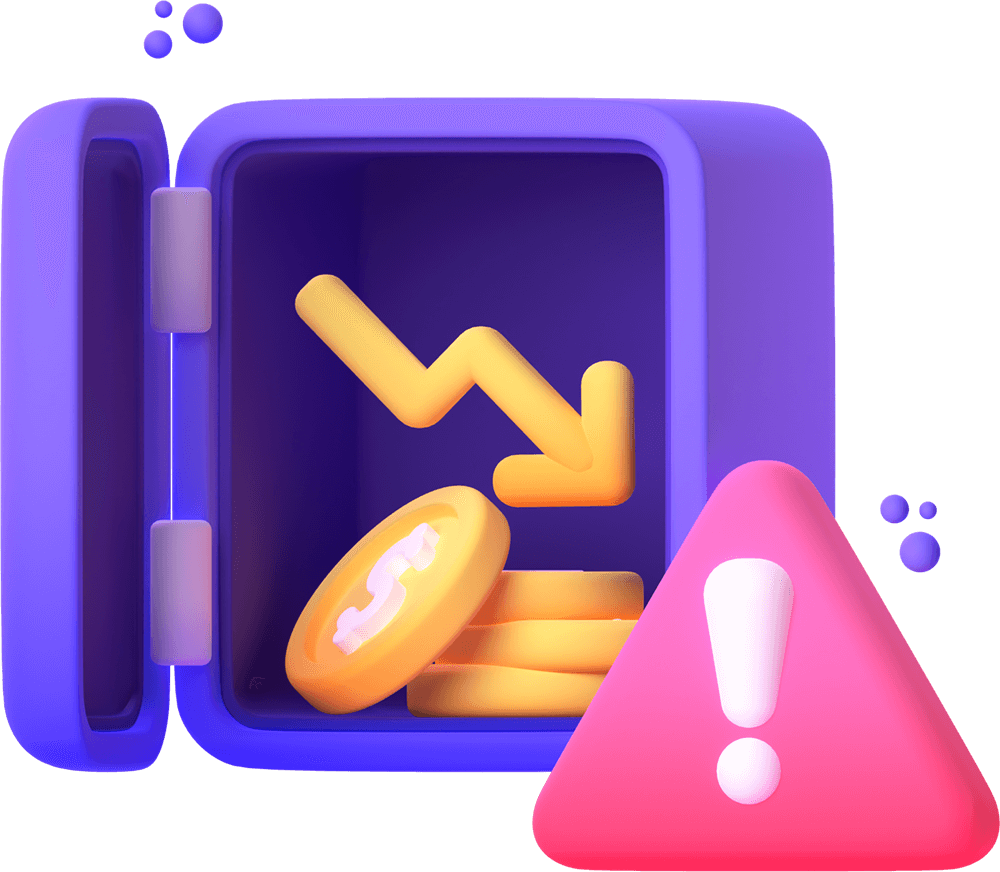 +327%
Spend Increase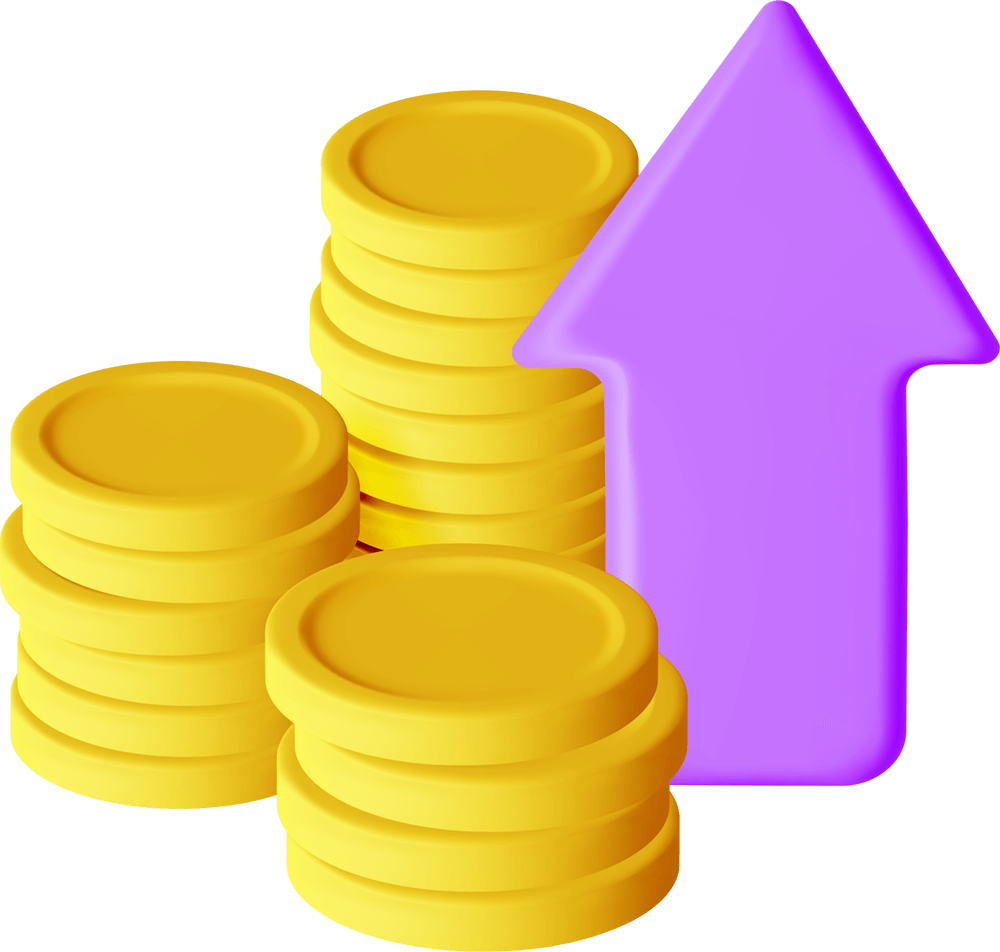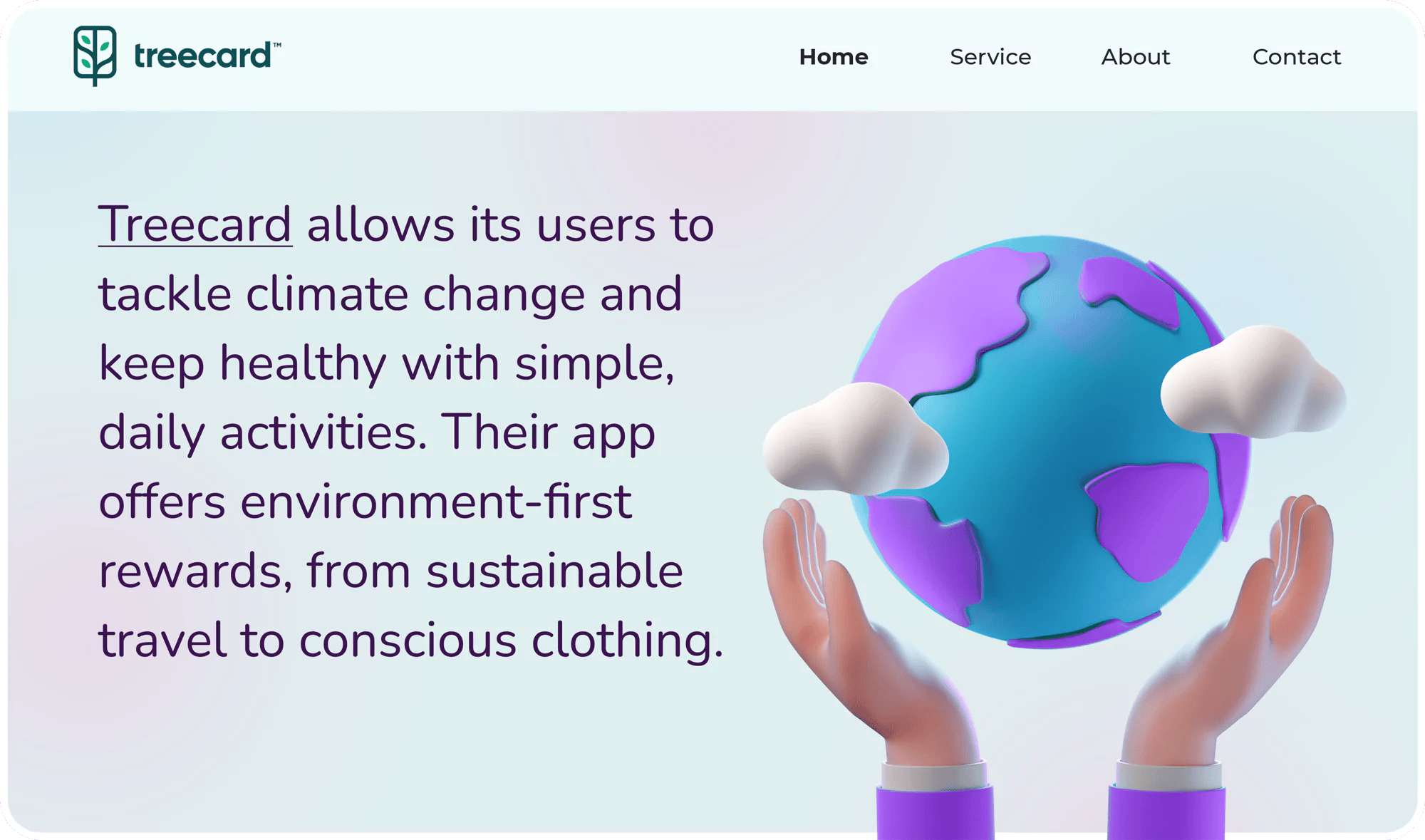 Treecard approached Kurve with the objective of growing their presence in the US market.
Their initial goals were:
Driving installs
Encouraging new users to plant their first tree by joining Walk to Plant campaign (every 10,000 steps tracked with Treecard's step counter plants 1 tree)
Attracting the right type of new user to switch to a Treecard planet-friendly debit card for everyday spending (every $50 spent plants 1 tree)
Lowering cost per install and cost per action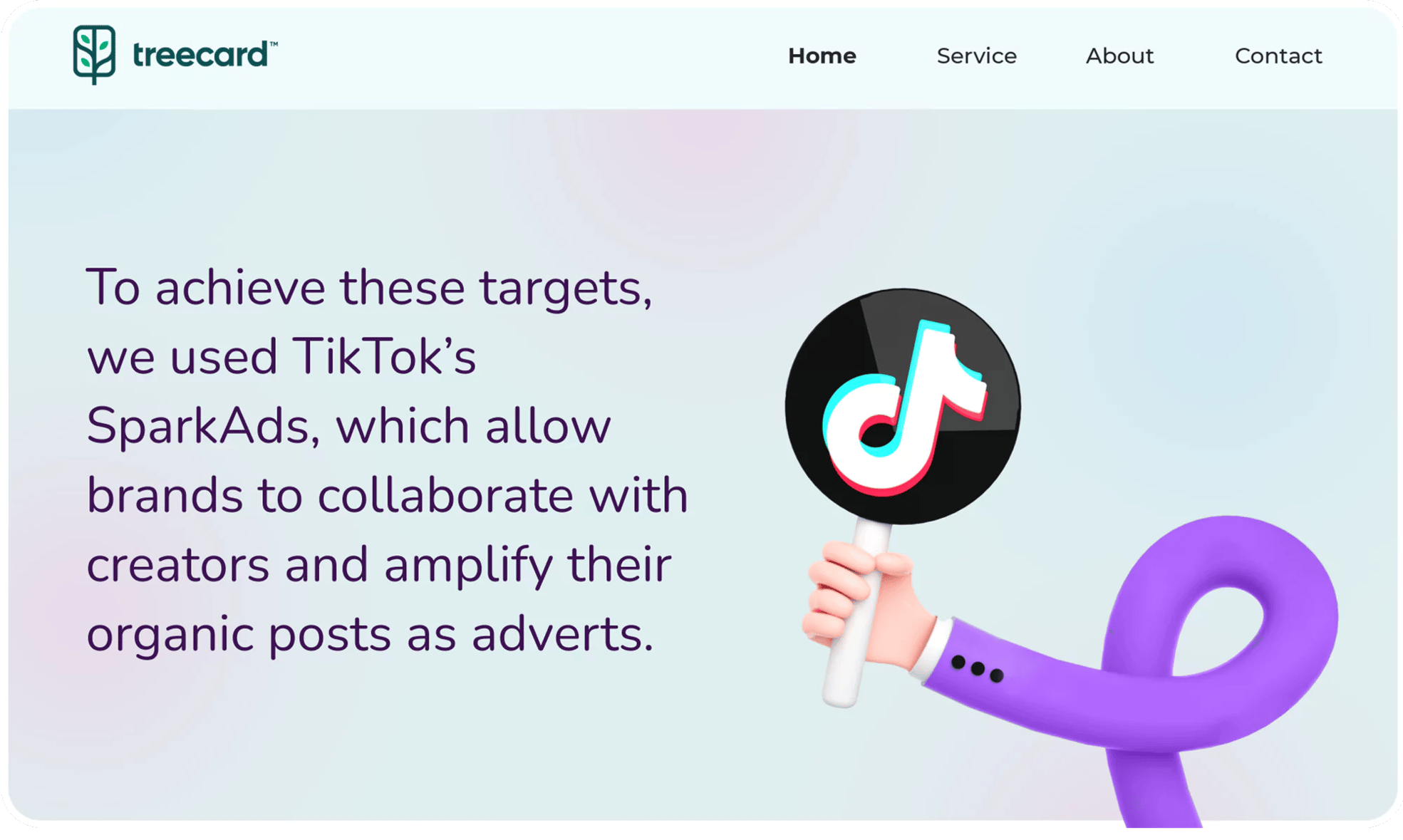 After a period of testing, Kurve's team helped Treecard rethink the initial objectives and restructure the strategy:
Focusing on the two most important measurable goals:
Driving installs
Activating new users to plant their first tree (Walk to Plant)
Splitting TikTok creatives between a first campaign group for testing only and a second group of winning campaigns in order to rapidly deploy new videos and allocate budget to the best performers.
Thanks to this solution, we were able to test a high number of SparkAds and direct spend towards the videos that drove a high conversion rate for the lowest possible cost per install and Walk to Plant cost per action. This approach allowed us to achieve maximum return and scale.
An average of 10 amplified creator videos' were uploaded to the testing campaigns group every week.
Over the seven-day period we analysed key metrics, tracking how video performance translated to engagement and installs.
The videos that drove installs and Walk to Plant for the lowest costs were moved into the winning campaigns group.
As we migrated winning variants, we sourced additional creatives in order to test a minimum of 10 new videos per week.
We made the most of TikTok's newly released Video Insights tool which gave us access to key data on our audience's behaviour. We used Video Insights to understand how and when Treecard's users were engaging with videos and what was generating conversions (actions, images, sounds, words etc.). The tool was also key to observe performance over a 30-day period and maximise the potential of each video without causing audience fatigue.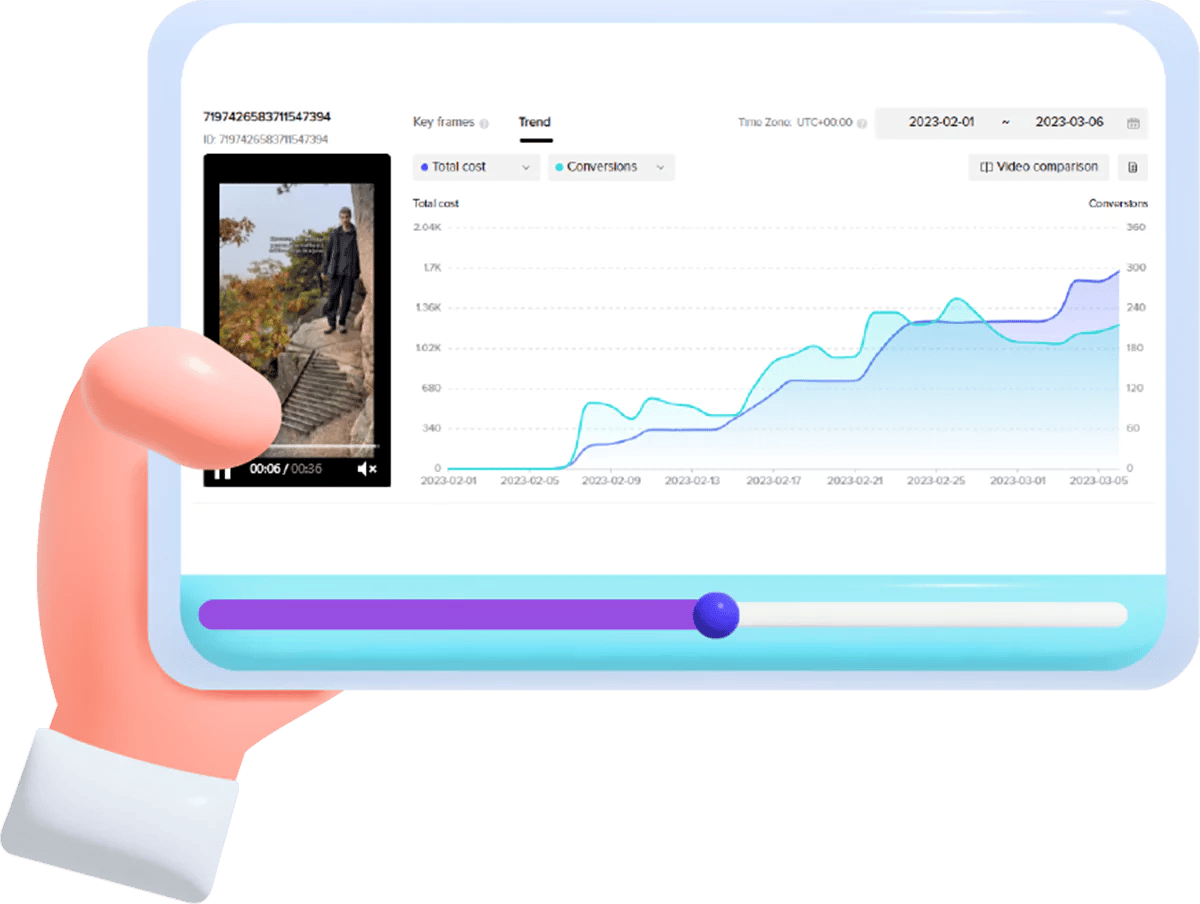 Top performing video
Cost and conversions
Top performing video
Key frames analysis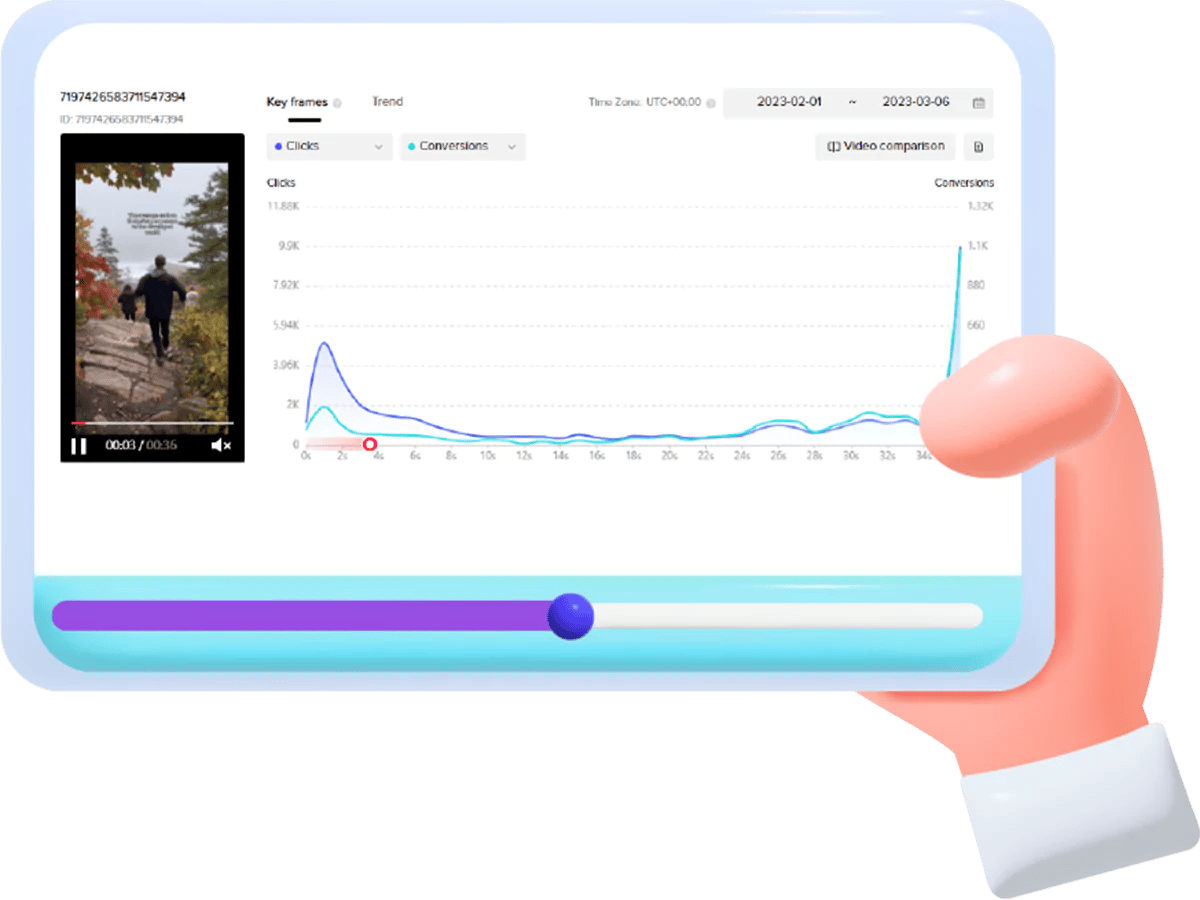 Driving conversions and lowering cost per install and cost per action for Walk to Plant was only possible due to effective creatives. Within each testing cycle, only a few assets will meet the success criteria, so the more videos we were able to acquire, the more chances there were to find the winning formula: Kurve's Influencer Marketing team sourced an impressive 100 SparkAds creatives over a period of two months.
Creators were pre-selected according to their compatibility with Treecard's brand and the presence of viral patterns within their accounts (a consistent number of videos with significant views and likes). We gave creators a lot of freedom to produce their content in order to test as many different ideas as possible. In some cases, we also offered briefs reflecting the feedback from TikTok's Video Insights tool to increase the conversion metrics for new user generated content.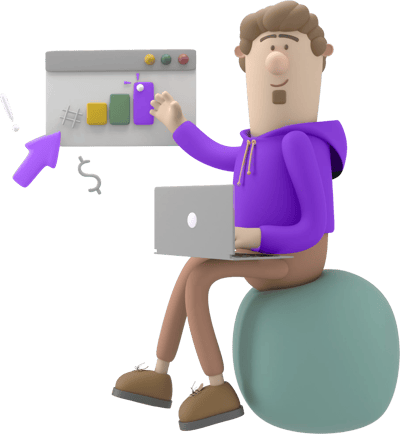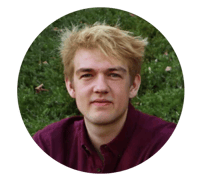 "Results have been astonishing, and orders of magnitude better than other agencies we've worked with ..."
Jamie Fox
Treecard, Co-founder & CEO
Working with Treecard and their CEO Jamie Cox has been incredibly productive and has proven that collaborating with a client who is open to testing and who trusts data can generate impressive return on investment.
Our TikTok strategy has shown the huge impact of the Walk to Plant campaign, which has helped the brand confidently focus on the eco-conscious features and functionality to support and grow the banking side of the business.
Strategic App Growth Experts