Mobile App Growth Marketing
Elevate your app's visibility and skyrocket your downloads with our cutting-edge mobile app marketing strategies.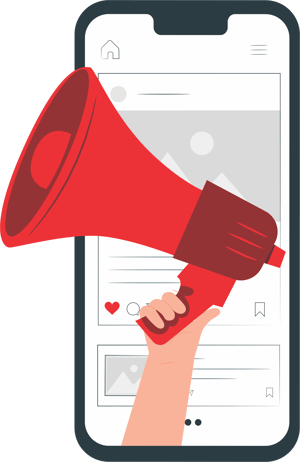 CASE STUDY
How Treecard grew their user base by >150% month on month by leveraging TikTok Spark ads
Treecard approached Kurve with the objective of growing their presence in the US market.
Number of views on TikTok: +80M
Number of views on TikTok: +30M
Number of views on TikTok: +27M

CASE STUDY
Google App Campaigns, paid social, and TikTok
Ultimately, business growth comes from product traction, market appeal, and further growth...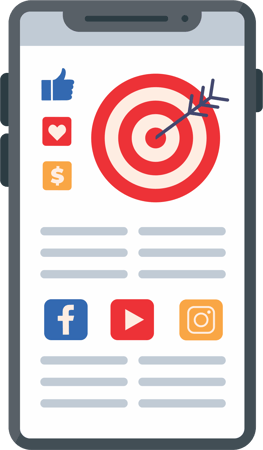 Achieving app excellence – Introducing
APPXL
Success in the app space isn't just measured in clicks and downloads. It's measured in brand awareness. Let's build yours.
Kurve's APPXL program (for IOS and Android) combines both organic and paid strategies to create efficient, consistent growth.
Using a variety of assets, from millions of mined Google and app store keywords to a broad database of influencer and media publications over a range of key industries, we ensure scalable growth along your journey.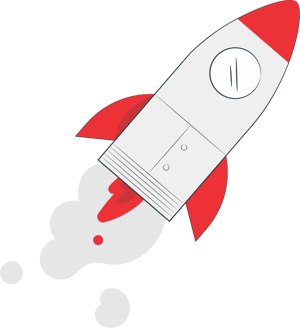 From the
first download to the millionth

– and beyond
Every successful app's road to becoming a category leader is unique, which is why we customize our marketing strategy based on your needs. We work with consumer-based mobile apps at 3 stages:
Stage 1

(0-100,000 users)
You've successfully built your app and are ready to take the market by storm. We'll help you validate your app's market fit and find the channel that lets you scale consistently.
Access to our in-house app marketing expert, who will oversee your campaign
App store optimisation (for both Google and IOS)
Apple search ads
Campaigns for Google app installs
Paid social support, which is optional for this stage
Stage 2

(100k - 10m users)
Your app is gaining steam and you've found a proven product market fit. We'll help you grow effectively by building your brand.
Access to our in-house app marketing expert, who will oversee your campaign
Paid social and paid search support (this includes Google App install campaigns, PPC and YouTube)
App store optimisation for both IOS and Google
Apple search ads
Influencer support to boost your campaign (which is optional for this stage)
Stage 3

(10m - 100m users)
At this stage, you're ready to become a category leader. We'll take you there through our data-led, multi-channel marketing strategy.
Access to our in-house app marketing expert, who will oversee your campaign
Brand activations to boost your campaign (ATL/Partnerships)
Support from our influencer database
SEO optimisation
Paid social and paid search support (this includes Google App install campaigns, PPC and YouTube)
App store optimisation for both IOS and Google
Apple search ads
Boost advertising reach through Mobile DSPs (such as Liftoff, Pangle, TapJoy, etc.)
The driving force behind your growth
Kurve's adaptive strategies ensure your app will consistently keep up with the ever-changing privacy landscape. Benefits of our approach include:
Data Excellence
e track, measure, and attribute growth through our analytical solutions (like Amplitude), Google tools and Mobile Measurement Partner
Growth Excellence
Our services include a channel audit of your current paid and organic growth activities, which allows us to understand the best way to foster brand expansion
Go-To-Market Strategy
We help apps go to market through well-defined targets, proper resources, and expert support
Growth Dashboard
Our solution includes a dashboard that tracks all growth activities from a variety of channels, allowing for accurate internal reporting
Creative Studio
We help enhance your creative through video production, interstitial ad creation, and more
How we help you own the market
Step 1: The discovery call
We set up an initial call to learn more about your app, goals, and ambitions.
Step 2: The follow up session
At this point, we'll further define the scope of engagement. This call includes ensuring we have all the tools and platforms needed for a successful campaign.
Step 3: Onboarding
We'll set up your Client Growth Dashboard and do a full account review. This is when we look into your past and future growth forecast. We'll also review your existing accounts for growth opportunities.
Step 4: Weekly touchpoints
We'll set up regular, weekly calls with our team to review your campaign's performance and explain key findings.
Step 5: Monthly check-ins
We'll schedule monthly 1 hour strategy calibration sessions with the wider team. These calls will be similar to progress workshops. We'll review the campaign's business design and marketing progress and discuss new opportunities we've discovered.
Step 6: Quarterly meetings
We'll review your quarterly KPI reports and provide an in-depth analysis and recommendations for your campaign.
Step 7: The handover
At this point, we hand over documentation for every marketing activity and channel, including the reporting dashboard.
Frequently Asked Questions
An app marketing agency designs and executes tailored marketing strategies to increase your app's visibility, attract users and boost engagement. They utilize a mix of app store optimization, user acquisition techniques and data analysis to achieve your app's growth objectives.
A mobile marketing agency specializes in creating and implementing marketing campaigns for mobile apps and platforms. Their expertise includes app store optimization, user acquisition, retention and in-app monetization strategies.
A marketing agency brings industry expertise, access to advanced tools and a dedicated team to optimize your marketing efforts, saving you time and resources while increasing your chances of success.
Marketing for mobile apps involves app store optimization, targeted advertising, content marketing, social media promotion, influencer partnerships and analyzing user behavior to continuously improve your marketing strategy.
After launching your app, focus on app store optimization, user acquisition through targeted ads, engaging with users on social media, leveraging influencers and utilizing app analytics to measure performance and refine your marketing approach.
Our services start at £2,000. Let's kickstart your growth.