How Kurve helped BARBRI become the preferred legal EdTech provider

No matter the niche, the sheer amount of education being moved online these days has made it harder and harder for providers to stand out.
For BARBRI, whose vision is to be the UK's main education provider for the Solicitors Qualifying Examination (SQE), the challenge lay in increasing both their brand awareness and the volume of their leads.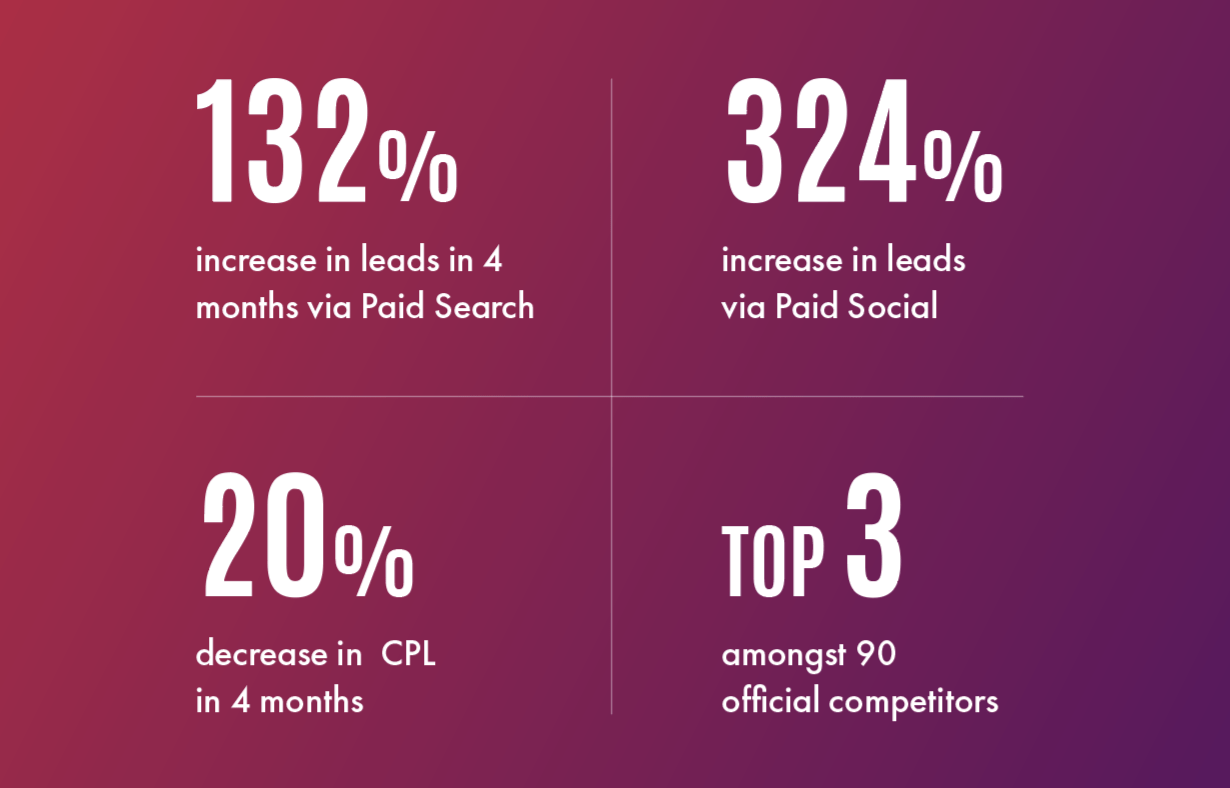 "But the market is saturated," says Anastasia Kalinina, BARBRI's UK-based Marketing Director. "Our biggest competitors are the traditional bricks-and-mortar legal education providers, as well as over 90 other online providers, not to mention all the students who don't use providers but prefer self-study."
Working with Kurve, BARBRI has developed a structured approach to their paid search and paid social media that has raised them to one of the most recognised names in the industry and more than doubled their lead volumes.
Structuring Paid Search
"Because BARBRI's educational assistance is available to legal professionals from around the globe," says Anastasia, "with different qualifications and from different jurisdictions, the challenge is to reach this wide and diverse target market."
BARBRI therefore chose to focus on lead volumes first, as opposed to qualified lead generation, in order to establish its market share quickly and aggressively. Until working with Kurve, though, BARBRI's paid search strategy had only focused on ad buying, which meant that the only way to increase lead volumes was to increase budgets.
Kurve introduced a more structured approach and segmented keywords into different funnel stages. Starting with a particular focus on the bottom of the funnel to maximise impressions and conversions with the lowest CPA, the campaigns then moved up the funnel (where CPA is higher) to deliver an overall decrease in CPL.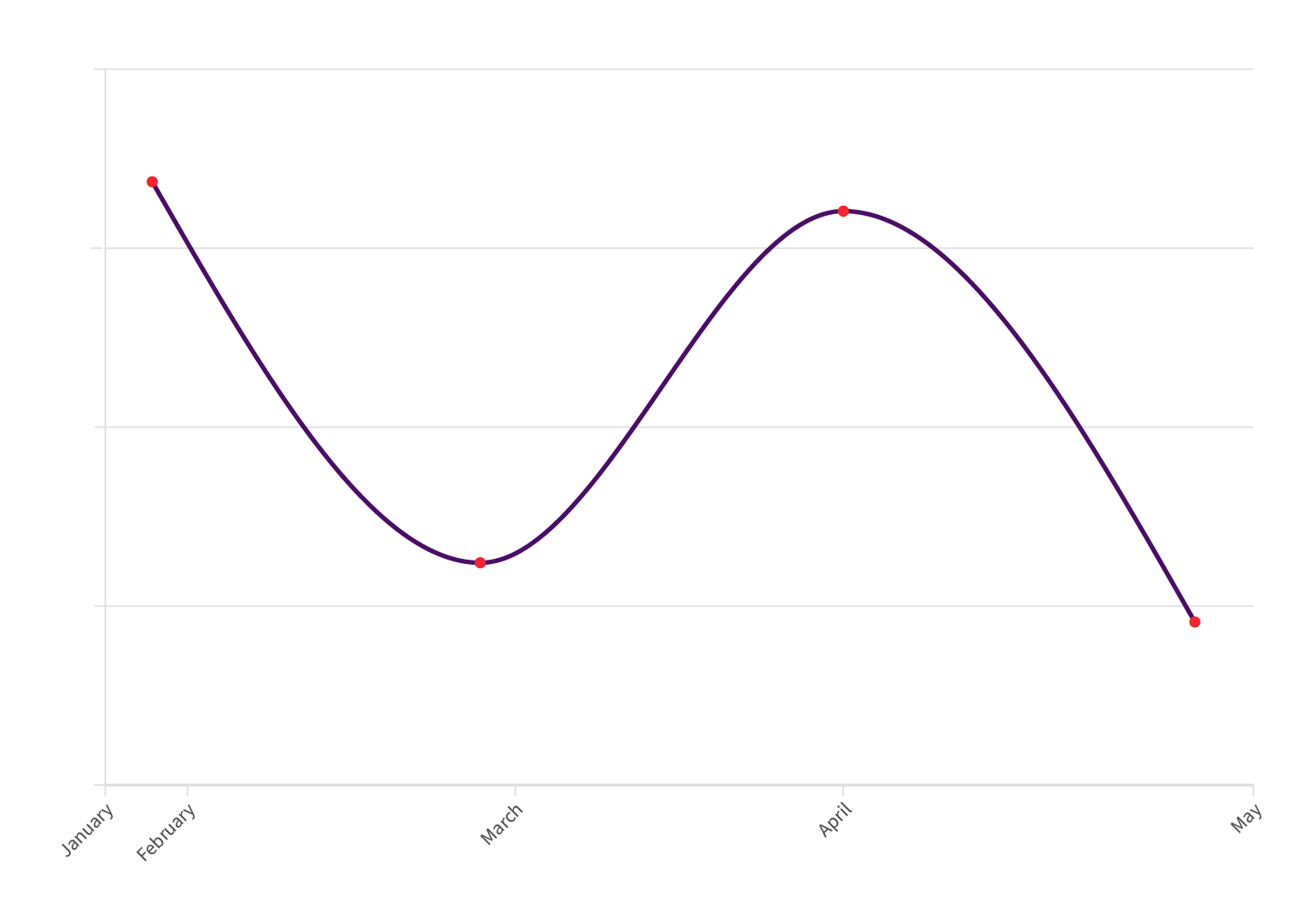 CPL over time
Volume is king
The keyword and funnel stage approach is constantly tested and tweaked to ensure it captures as many relevant users as possible. The testing includes the landing page, the messaging, different channels, different creatives, and various international ad bookings.
And while search volumes were growing, the early campaigns had a UK-only focus. This meant that the numbers weren't growing fast enough to meet BARBRI's growth targets.
And so, with scalability in mind, and using the insights gained from the testing and funnel stage approach, BARBRI slowly ramped up for international exposure. In the first four months of the campaign, lead volumes increased by 132%.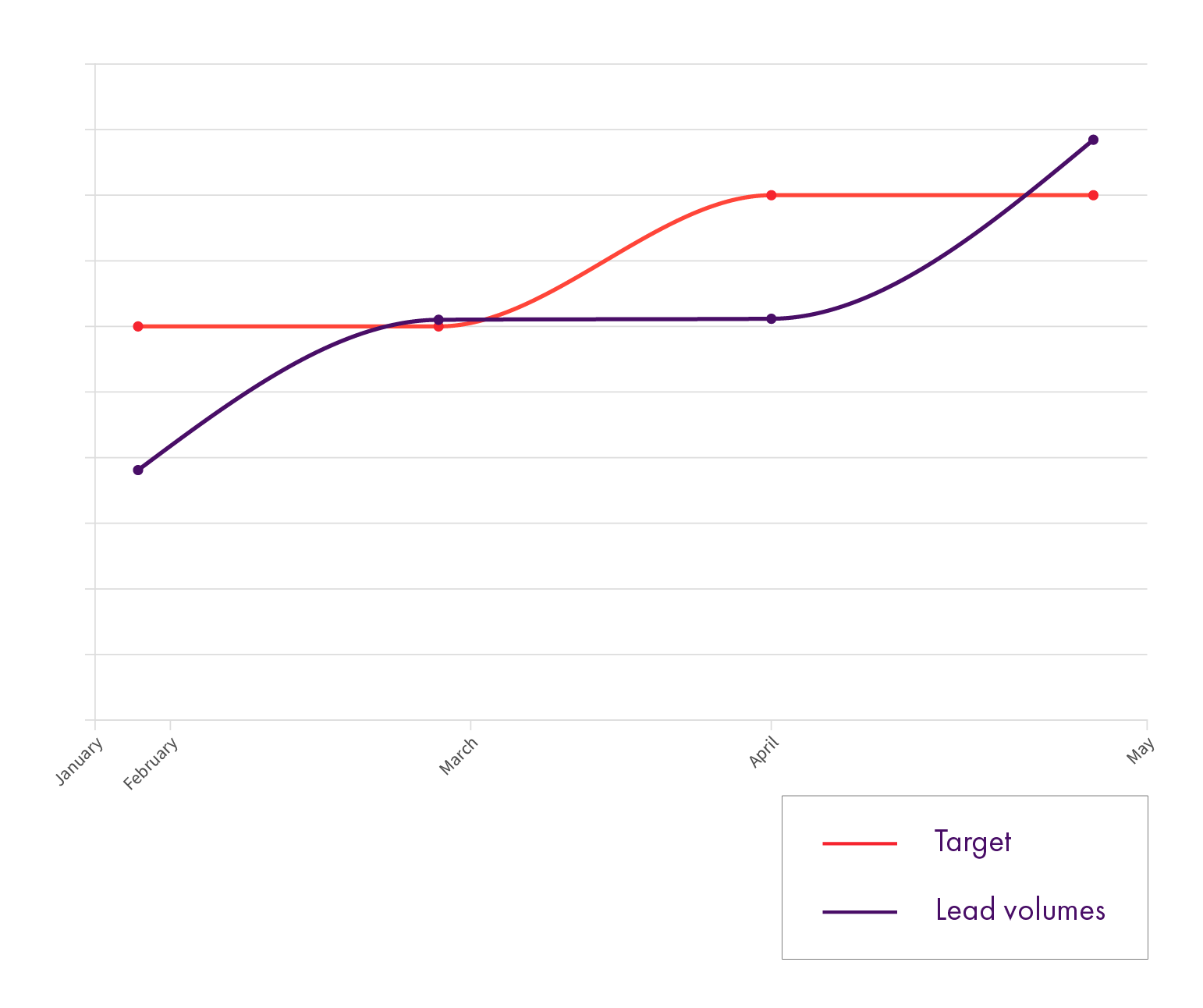 Awareness and leads through Paid Social
Because BARBRI's offering includes a wider suite of legal support products, they see the potential for partnership with lawyers throughout their career life cycles. This is why brand awareness is also an important consideration.
Social media is powerful in targeting the top of the funnel – or, in other words, in targeting an audience that is not yet aware of a brand or solution. The risk, however, is that a greater focus on brand awareness can lead to a loss of focus on lead generation. This was indeed the case with BARBRI's earlier efforts that saw no conversions on social media ads.
The solution was a lead magnet in the form of downloadable SQE course material samples. These materials are generally not available to interested lawyers who have not yet entered for the course. These lawyers could then use these materials as they considered whether or not they would be interested in the SQE, but with BARBRI top of mind. This helped the number of social media leads grow by 324%.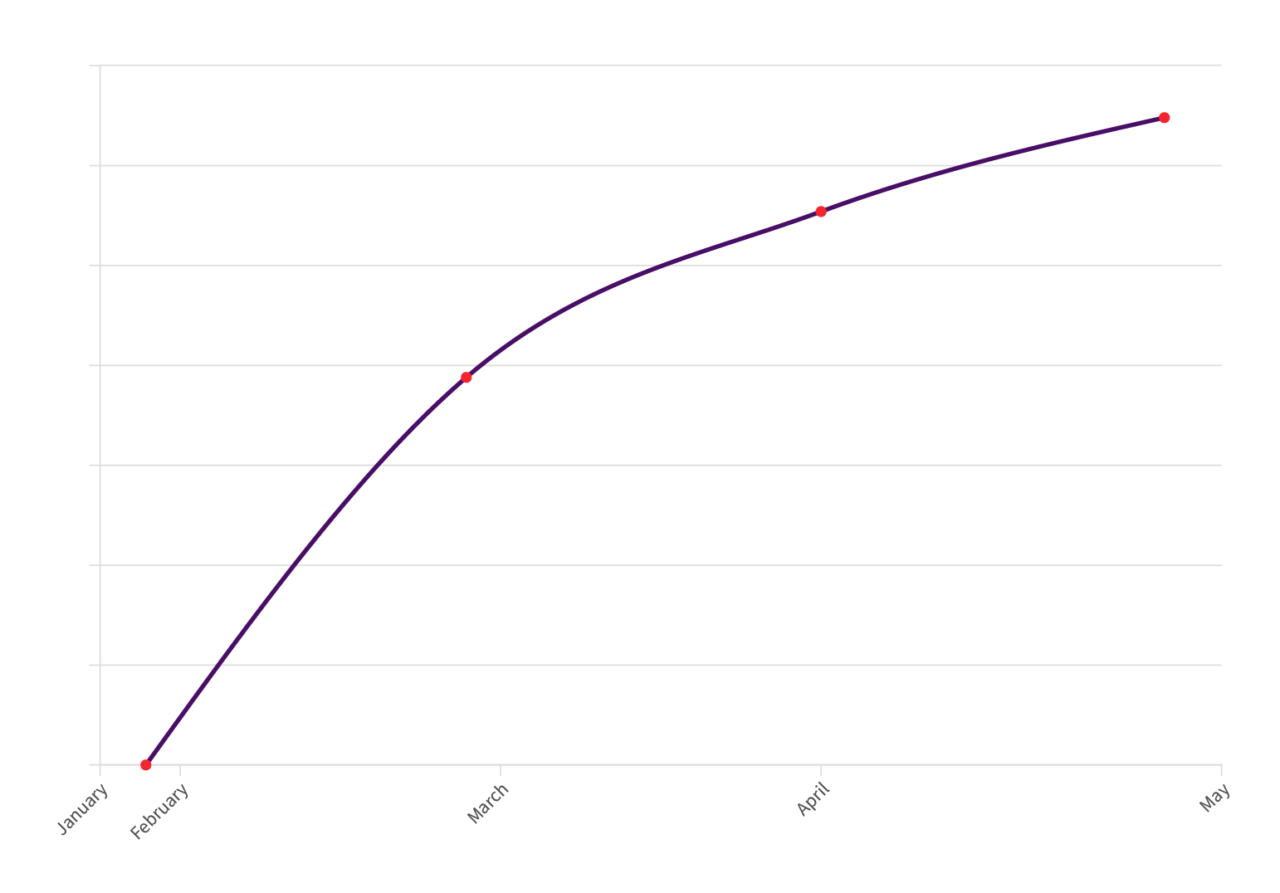 Paid social lead volumes over time
Reaping the rewards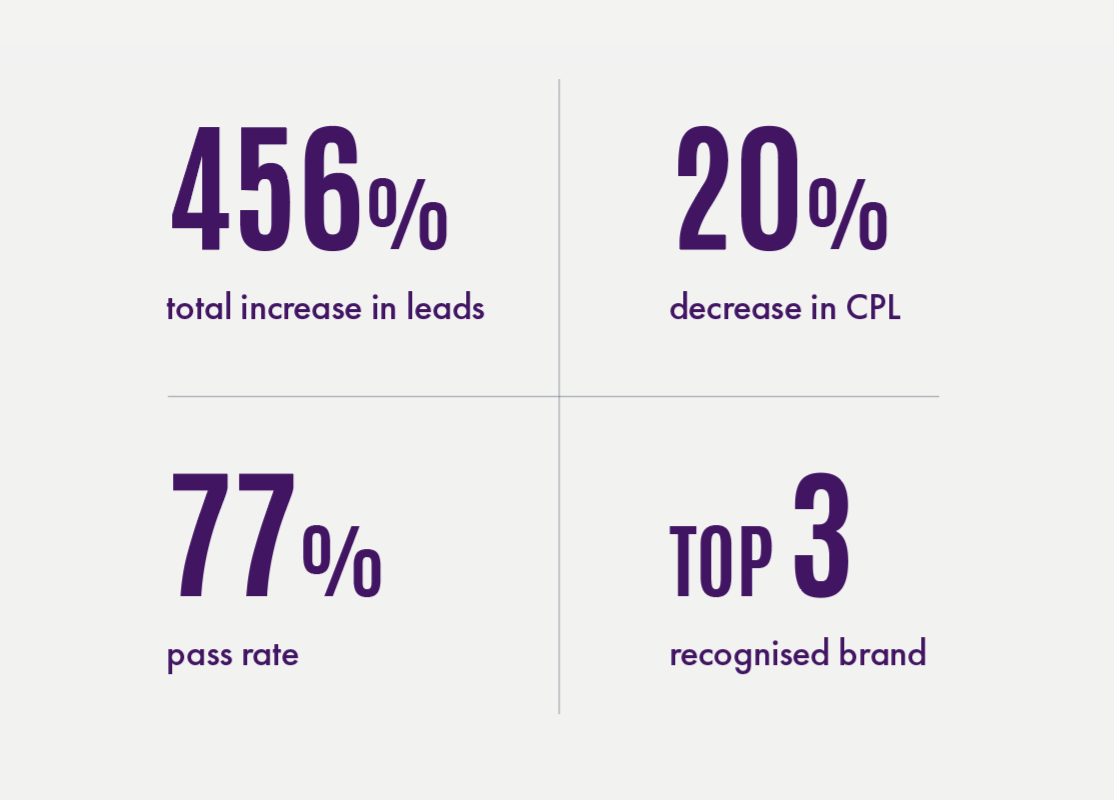 By carefully restructuring their paid search and paid social campaigns, BARBRI reached impressive – but more importantly profitable – results.
In fact, the efficiency of their results are both quantitative and qualitative. "At the events we attend, clients see us as one of the big three providers in our space, which is excellent considering how long our competitors have been around," says Anastasia.
In the end, however, the proof is in the product, and this is where BARBRI well and truly shines in the sector, with a student pass rate of 77% for the November 2021 SQE, against the national pass rate of 53%. They also boast an outstanding satisfaction rating, with 74% of the students who studied with BARBRI to pass SQE1 now progressing straight to SQE2 and remaining with BARBRI for their preparation. This, if nothing else, realises BARBRI's vision of lifelong partnerships.
"We are very happy with the volumes, the satisfaction, and the loyalty that we are seeing, as well as the relationship we built with Kurve," says Anastasia.
"We are very happy with the volumes, the satisfaction, and the loyalty that we are seeing, as well as the relationship we built with Kurve."