How Beanstalk created a bootstrapped growth engine powered by organic content
Activation Dates: January - March 2023
66%
CAC Reduction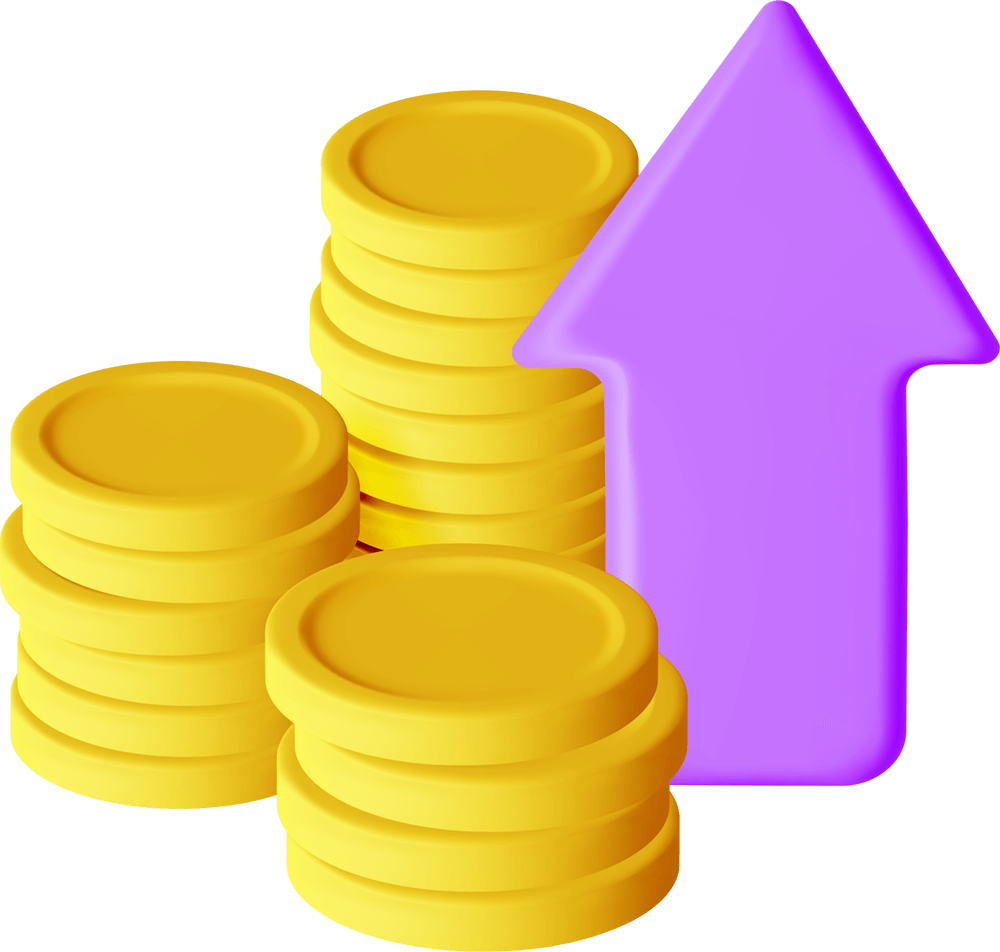 x4
New Accounts MoM Increase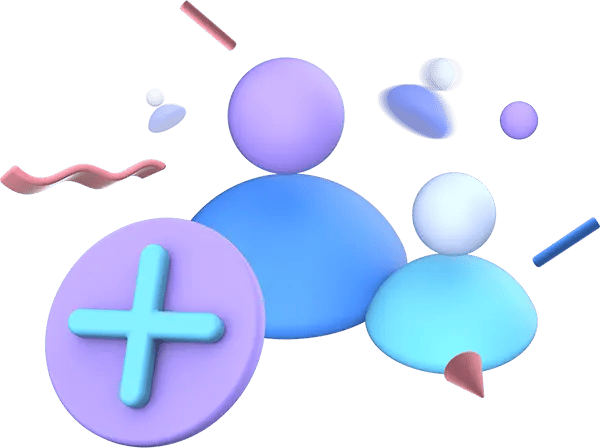 87
Spark Ads sourced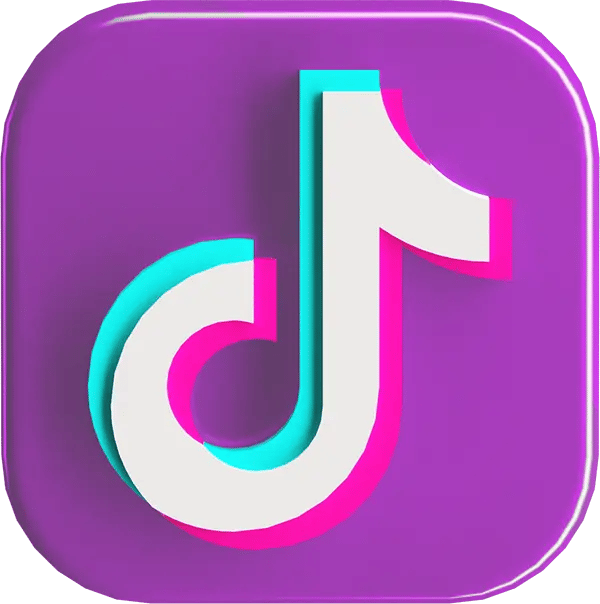 With the mission of supporting new parents save money for their children's future, Beanstalk got in touch with Kurve to increase their reach and installations.
As an award winning app, Beanstalk helps families grow their funds through round-ups and cash back, ad-hoc deposits or a monthly direct debit order. The app also makes it easy to invite relatives and friends to contribute in building a pot of money or send one-off gifts for special occasions.
Because of the long-term value of Beanstalk's offer, it was critical to unlock sustainable growth with a strong LTV:CAC ratio.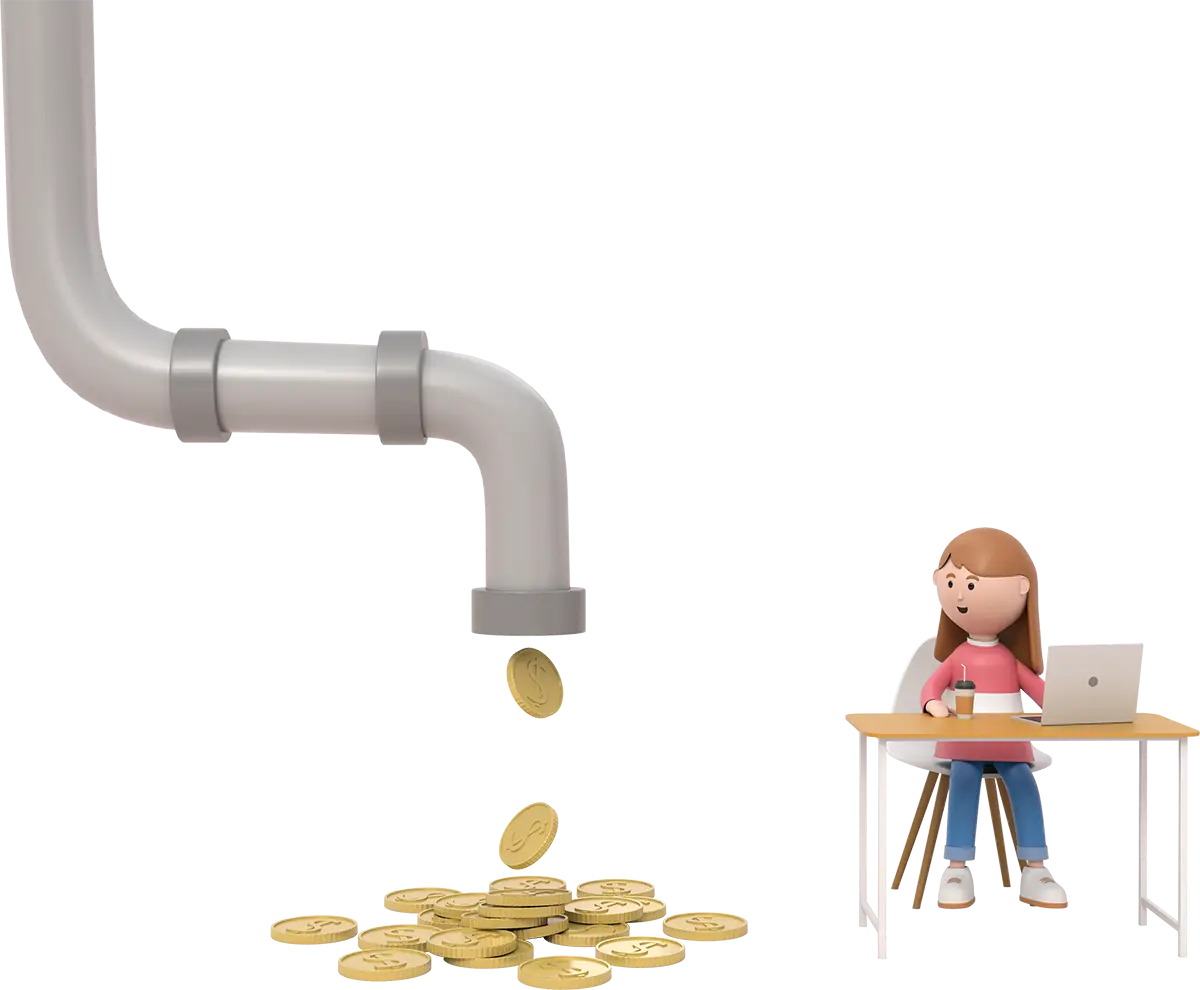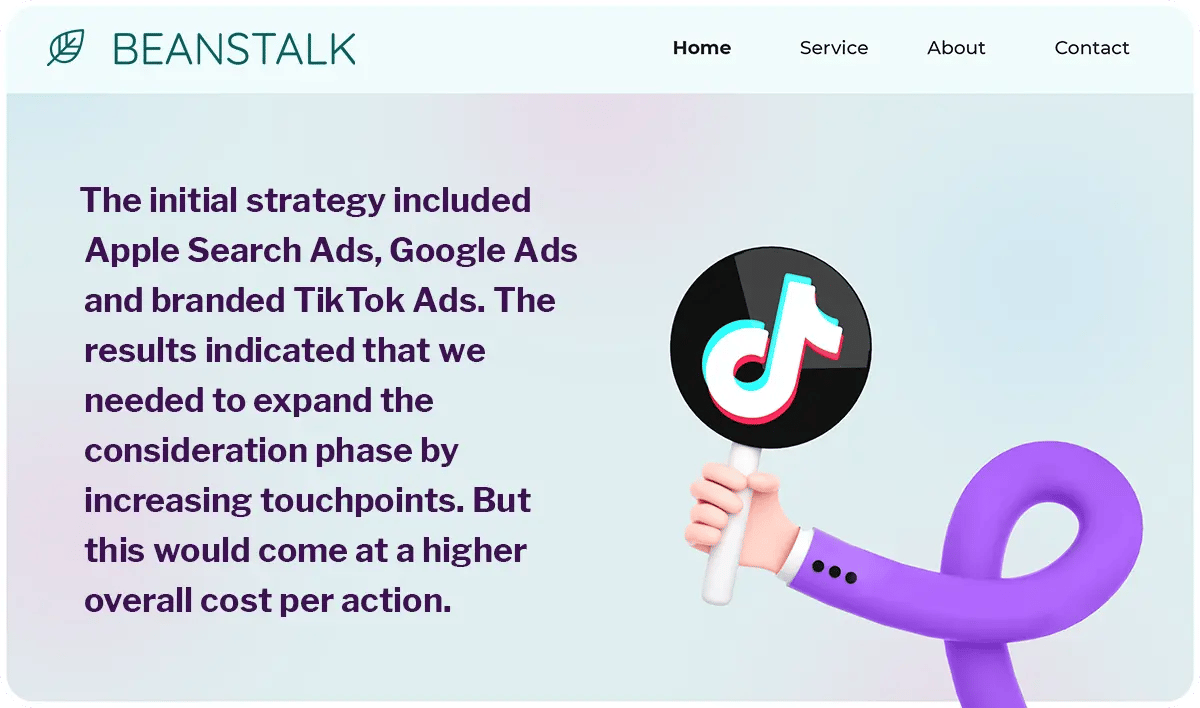 In light of this challenge, we decided to find a different approach that would allow us to achieve both goals:
Reaching growth targets
Remaining within the set customer acquisition cost
The first step involved extensive qualitative user interviews and research conducted by the Beanstalk team, combined with audience and channel research performed by Kurve. The key learnings revealed that unscripted and authentic user testimonials posted organically on TikTok were the most effective way to connect with new parents.
This led us to focus on sourcing TikTok Spark Ads to build a predictable process for testing and allocating budget to the best performing assets.
Resource optimisation starts with research, which is the best way to pre-select creators and predict success:
We analysed their content to assess compatibility with the Beanstalk brand. Finding UK-based creators through their hashtags was challenging as most influencers write in English, so we used

TikTok Creator Marketplace

to help us refine our search.

We looked at the creators' latest 30 videos to find patterns of virality in terms of views, likes and shares.

We analysed their audiences to understand which Beanstalk features would capture the interest of specific groups, for example mums sharing their day to day life and problems. Making sure that the follower base aligns with the product is key to address a relevant audience that converts.

Challenges are a great way to create momentum and organically spread the word about a brand but they are not a one-size-fits-all solution:
Offering prizes and opportunities for exposure through TikTok challenges can be perfect for creating a buzz, but as Beanstalk offers a regulated product we decided to avoid this option and focus instead on ensuring that all creatives accurately describe the app's features and potential investment risks.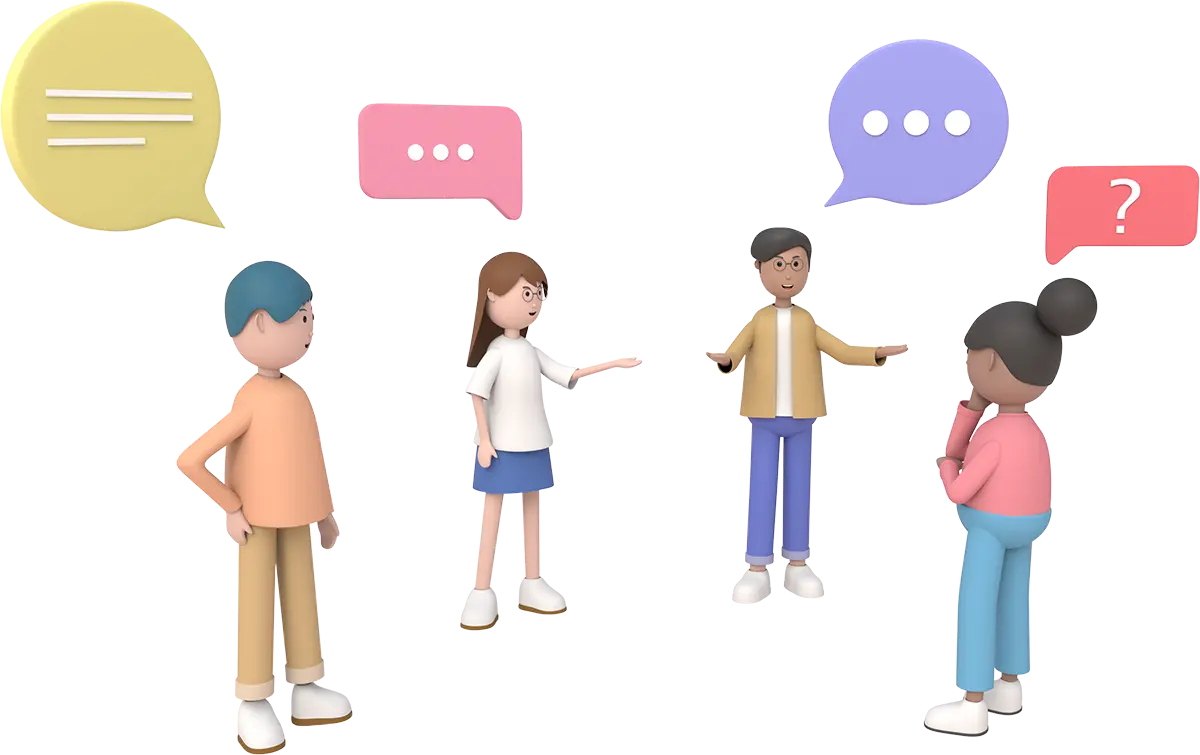 Direct messaging on TikTok is only available to users that follow each other:
To work around this obstacle, we drove our outreach campaigns manually on Instagram.
We analysed data sourced from TikTok's Video Insights tool and observed the videos with the highest conversion rate to create highly effective briefs:
We provided creators with key information about Beanstalk and their products to maximise views while aligning with the brand.

We spotted common trends across similar winning videos to outline impactful script suggestions and useful TikTok tactics, for example: 'How to start a viral video'.
Negotiations can be more or less challenging depending on the market of interest and the specific brand requirements:
We negotiated with creators to find the right pricing for their assets while meeting Beanstalk's KPIs.

We ensured that all creators advertise Beanstalk with the appropriate captions and hashtags.
Over the course of three months the Kurve team sourced more than 80 Spark Ads. Measuring their impact allowed us to identify a selected range of user generated videos that made it possible to amplify and scale within customer acquisition costs.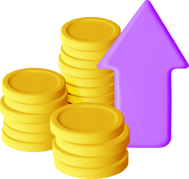 66%
Reduction in Cost per Acquired Customer (CAC)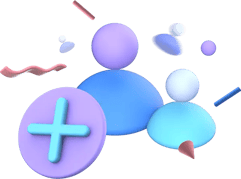 x4
New Accounts Month on Month (MoM)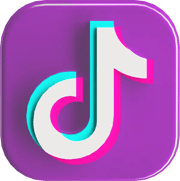 87
Spark Ads sourced in only 3 months
Beanstalk understood the importance of investing in strategic outreach to nurture relationships with the right creators and leverage authentic user testimonials. In a short period of time they built a community of engaged users without draining their resources. Limited budget doesn't have to mean limited results.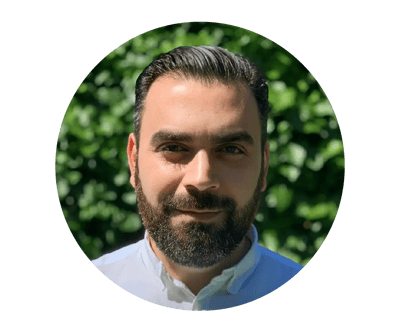 "Working with Kurve has been great. We are targeting the 'mumtok' sphere to introduce Beanstalk – our award-winning Junior ISA app. Kurve's outreach strategy, onboarding of talent and managing of paid media were all instrumental in helping make the channel successful for us."
Cem Eyi
Beanstalk, Co-Founder
Want To Increase Growth And Reduce Costs?
Learn how to leverage TikTok Spark Ads
Focus your strategy on sourcing organic content.


Find the right creators for your brand
Look for patterns of virality and understand their audience.


Test your assets and follow the data
Create a predictable growth cycle and monitor results.
Strategic App Growth Experts