A Startup's Guide to Marketing Automation
Marketing Automation: A Guide for Startups
Pushed for time? Pulled from pillar to post? Sounds like you're running a high-velocity startup. You don't need me to tell you that growing a business with tight resources and insufficient hours in the day is incredibly challenging. But with the advent of marketing automation , at least there's something that can help improve the efficiency of key growth activities. An effective marketing operation takes time, and the tools I'm going to discuss in this article can't devise a winning strategy, write compelling copy, or design mind-blowing branding. However, they can help you streamline tasks, save time, and optimise processes. This leaves you with more resources to spend on developing and growing your business in the most critical areas. So, what is marketing automation? Well, put simply, it's software that can automate key marketing tasks such as email and social media. Typically it all starts with a trigger, such as making a purchase or signing up for a newsletter, which in turn sets in motion a "customer journey" with various touch-points along the way. This can help businesses personalise their customer communication based on specific parameters, which retains subscribers and builds brand loyalty in the process. In this post, I'll take you through the pros and cons of marketing automation, look at some of the best tools on the market, and speak with some experts about the common mistakes. But first…
A (very) brief history of marketing automation
While the idea of marketing automation may feel like a relatively recent trend, it has actually been part of the marketing toolkit since 1992. Back then, Unica blazed a trail as one of the pioneers of marketing analytics, subsequently growing into an enterprise and cloud-based marketing software solution that was acquired by IBM in 2010. Inside the last decade, we've seen the likes of HubSpot, Salesforce, and Marketo enter the market to great success, with tools evolving beyond email to embrace a wide and varied range of social media platforms. As outlined in this infographic by Marketing Automation Insider, the market exploded between 2010 and 2015, maturing into a billion dollar industry - and it shows no signs of stopping . An average of 51% of companies currently use marketing automation , while more than half of B2B companies (58%) plan to adopt the technology.
The pros and cons of marketing automation
As with any business software, there are pros and cons for implementing automated marketing software for your startup. Here I discuss some of the best and worst that marketing automation has to offer.
The Pros
The pros outweigh the cons, that's for sure. Here are some of the best aspects of marketing automation.
Trendsetters:
Marketing is a fickle game, and if something doesn't work it's usually cast aside rather quickly. So it's telling that marketing automation tools aren't just sticking around, they're thriving. What's more, they represent a competitive advantage for many companies, allowing startups in particular to grow quicker by doing the heavy lifting when it comes to data analysis, scheduling, and outreach. According to Google Trends, average monthly searches for "marketing automation" has increased year-on-year since 2012.
Money well-spent:
Spending on marketing automation continues to rise, and this is certainly a major plus for startups looking to jump on the bandwagon. The fact that some of the sharpest CMOs around are ready and willing to allocate budget to automation suggests that they're seeing a good return on investment.
Leads, leads, leads:
If there's one thing that every small business needs to succeed, it's sales. And those sales don't just happen ; you need to generate leads to convert into customers. Marketing automation can do just that. According to a 2015 study by Autopilot , automation was responsible for twice as many leads as email software, and 47 times more leads than those using no software at all.
Reduce the monotony:
Marketing automation will reduce the repetitive tasks and free your team to think more strategically and act more creatively. If a tool is taking care of the legwork, your team can focus on important stuff.
Visualise your customer journey:
If you invest in a marketing automation tool (or tools), you'll be forced into visualising the whole customer journey. This is an essential exercise in itself, and leads to refinement and a better awareness of where the blockages are in your journey. This funnel can help you make changes that are a priority.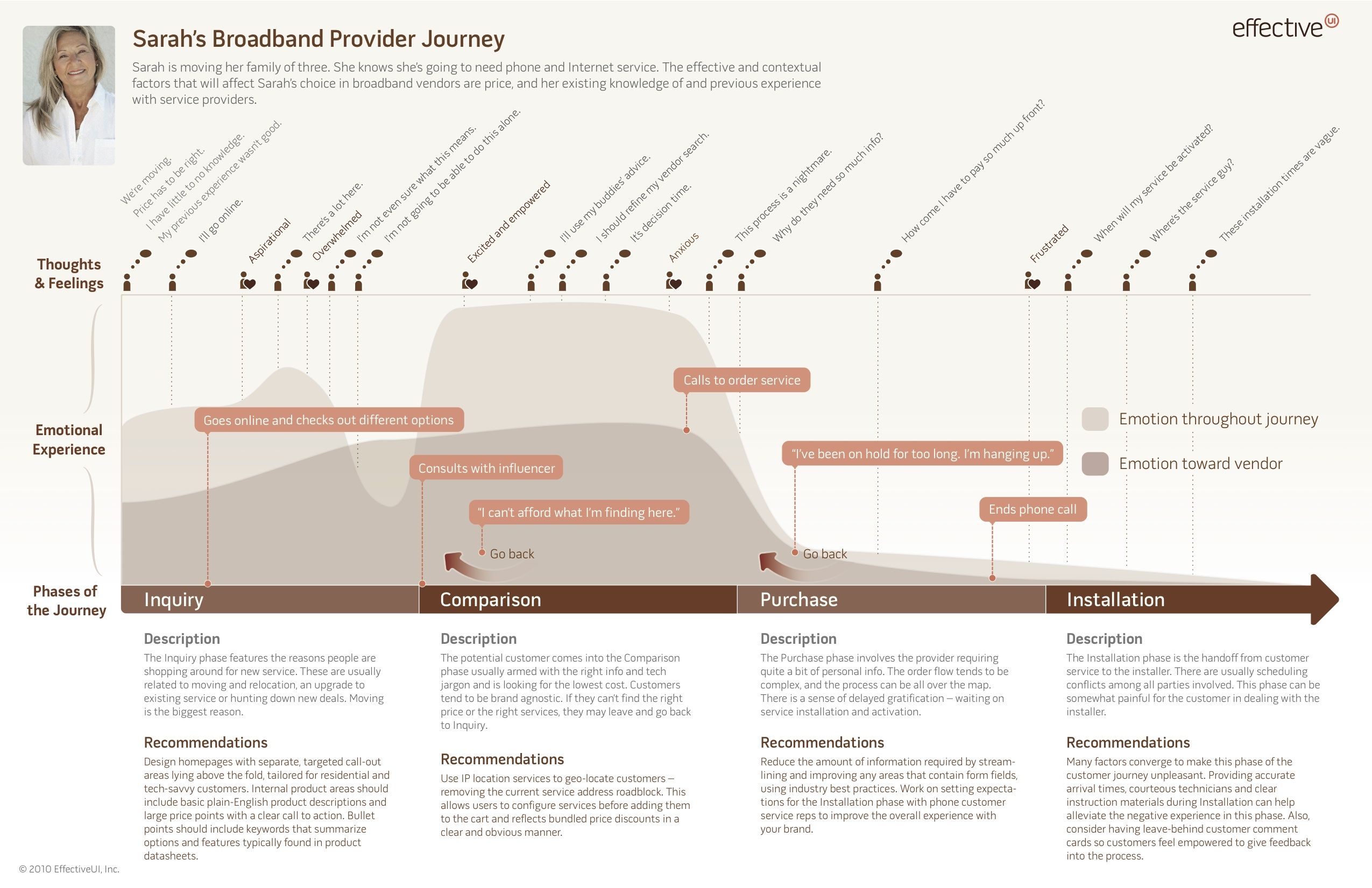 Source: Smashing Magazine
Also read: What's the secret to a perfect customer journey map? There are many more benefits to implementing marketing automation, including the potential for boosting customer lifetime value (LTV), the ability to generate more intricate and detailed reports, and the chance to minimise time between lead entry and successful conversion.
The Cons
Of course, there are some perceived downsides to marketing automation.
An expensive habit:
While prices have, by and large, decreased over the years, implementing automated marketing systems can still be pricey, especially for lean startups. With training costs piled on top of subscriptions, it can be tempting to overlook dedicated platforms in favour of a bootstrap solution. Yet, by negotiating with the provider or pre-paying annually, you could save money while benefiting from features and insights you wouldn't otherwise get with a cheaper platform.
Much to learn:
One of the major concerns I encounter when speaking with startups about marketing automation is the steep learning curve that accompanies it. It's a real challenge when adopting a new piece of tech, but one that can be overcome with the right training and guidance. There's a reason many of the leading marketing automation tools are so complex; they allow you to drill down into incredibly detailed and specific data in order to target the right customers at the right time.
Data overload:
Speaking of detailed data, it's all too easy to become overloaded with analytics and lose sight of your end goal: sales. It's therefore important that you define Key Performance Indicators (KPIs) and identify the right metrics that will contribute to your goal. The best automation tools will give you top-level data and point you in the right direction as you get to grips with the basics.
3 of the best marketing automation tools for startups around today
User review website G2 Crowd currently offers reviews of 163 different marketing automation software platforms. And that's just scratching the surface of what's on the market today. From lead nurturing and segmentation, to email autoresponders and social listening, there's something for just about every element of the marketing stack. I won't dive too deep into the frankly staggering amount of marketing automation tools around at the moment, but I will tell you a little bit about 3 popular ones. I'm focusing on SME marketing automation solutions rather than enterprise solutions such as IBM, Adobe, Clickdimensions, Oracle, Salesforce and SAS.
As a startup, HubSpot might seem a little expensive, with packages ranging from £42 pcm (Starter) to £1,960 pcm (Enterprise). However, it's up there as one of the best for a reason. Its user-friendly dashboard makes monitoring and running campaigns incredibly simple, while its campaign 'recipes' can help you quickly create assets for the various steps in your customer journey. Hubspot is B2B-focused, so it isn't really suited for B2C large volume companies. It is fantastic as a one-stop-shop, and does lots of things well rather than one thing exceptionally. I have lots of direct experience with HubSpot, so would like to offer a detailed overview of its suitability. Here are some of the key elements:
A lead analytics dashboard, which is a great feature to centralise insights on leads in one easy-to-access place.
Lead flows, which are great for simple forms, but not as robust as a tool like OptinMonster (more suited for B2C) or ConvertFlow (for B2B).
Collected Forms, which are great for simple forms. Although it isn't as powerful as, say, Gravity Forms for WordPress, it does support progressive profiling which is a feature difficult to find by stitching different tools together. The custom form field is useful for extra flexibility.
Contact activity, which is a centralised view of the individual's events, from email open to which pages have been viewed and which content has been read.
Contact management, which is integration into Hubspot CRM. This can get costly quickly.
Contact and company insights, which is a foundational tool similar to Lead Forensics, uses company IP address to show you what business, number of employees, and revenue. This is great for effective outbound on anonymous visitors, rather than cold outreach on email or LinkedIn.
Blog and content creation tools, which aren't as powerful as WordPress, but they do offer a simple user interface and HubSpot claims is up to 50% faster than WordPress. Be mindful, customisation of the COS and blog will be more costly than a custom PHP solution.
SEO and content strategy tools, which are fundamental but suitable for the majority of small businesses that don't rely on SEO as a core traffic driver. These are fine for the majority of B2B businesses.
Mobile optimisation - COS & WP are responsive which saves coding time for out-of-the-box templates.
The email marketing side lacks a lot of the behavioural trigger tools that something like Autopilot provides on email marketing (or SMS + offline), but it is super simple, clean, and easy to use. It's not as robust as MailChimp (featured later) or other specialist email tools.
Calls-to-action function, which is great to see which CTAs work on which buttons in a super simple manner that doesn't require tagging website events in Google Analytics or Mixpanel.
Analytics dashboards, which are simple but beautiful and crisp.
The marketing automation functionality is where you begin to see the real power that HubSpot offers, including lists, personalisation of website content, sequences via email for specific events, and much more besides.
Goal-based nurturing is amazing for aligning customer journeys in terms of automation. This is not quite as cost-effective, coming in at £5,880 per month (compared to Autopilot at £2742 per month). Keep in mind that Autopilot (reviewed later) lacks a lot of the core functionality from HubSpot - CTA buttons, landing pages, social media posting, COS for website, deep lead analytics reporting, and more.
Salesforce integration looks like a simple feature, but it can be extremely valuable as Salesforce is the leading CRM for fast-growth B2B startups.
Smart content, which is difficult to plug into a website, but involves personalising the content on the website according to the user. For instance, this adapts it to a specific industry.
Attribution reporting, which is available for free in Google Analytics.
Custom events and triggers. Although this is possible by using Mixpanel or Segment into Mixpanel for more flexibility (and cost), meddling with triggering events can be fiddly, while being able to simply pull it all into one place can save a lot of hassle and time.
Revenue and event reporting means you don't need to pull manual Excel reports and stitch them up, but can simply monitor Salesforce revenue in HubSpot by lead, and track the pipeline effectively.

Predictive lead scoring. Autopilot does include simple lead scoring, which is not as robust as predictive modeling from examples such as Infer. HubSpot only offers this on the enterprise level subscription.
Marketo is all about B2B lead generation and account-based marketing. Within its user-friendly interface you'll be able to create landing pages and contact forms geared towards conversions, while additional resources guide you through behaviour tracking, social media marketing, and search engine optimisation. Wherein your business can grow with HubSpot due to its tiered system, Marketo is probably more suited to more established businesses. But perhaps the best part of Marketo is its ability to score each lead based on marketability. That way you'll know if a prospect is worth persevering with, or if you should focus your efforts elsewhere. Jenna Molby has listed 10 marketo tricks that you might not know about , which is worth a read for getting the most out of your subscription. With Marketo, there is no built-in CRM module. However, it was built using the Salesforce platform, meaning that this tool provides some of the best Salesforce integration of any system in the automated marketing world. Marketo also provides native integration options for other heavyweight CRM vendors such as Microsoft Dynamics and SAP, together with certified integrations others such as Oracle. Here are some of the key elements of Marketo that are valuable to subscribers:
Locate and engage the right customers for your business using search marketing, landing pages, and more. From there, you can help them learn more about your products as they embark on their journey with your brand.

Build and scale automated campaigns across a number of channels, engaging your customers in a personalised manner - without the help of a technician or IT expert.
If you have a sales team at your disposal, the marketing automation features can help them identify prospects and close more deals by triggering the right calls at the right times.
Get more in-depth insights, beyond the typical opens and clicks. Easily connect marketing endeavours with brand engagement and revenue.
Autopilot describes itself as a "visual marketing automation and customer journey software". It's a perfect tool for getting started with automated onboarding and nurturing leads. Autopilot is very easy to use, features drag-and-drop functionality, and integrates with other heavy-hitting tools as necessary. You can track movements and conversion patterns on-site, and customer support has a superb reputation. As we've already seen in the HubSpot analysis, there are similarities between the two tools. I would say that HubSpot generally wins out, but Autopilot still has some very attractive features and works better for startups with a tighter budget. Here are some of Autopilot's best bits:
Visual customer journeys are incredibly simple. Help new users get started and turn lapsed customers into repeat buyers, while leads are nurtured and journeys are personalised.

Speaking of personalisation, make your customer's experience special with targeted emails, in-app messages, SMS, and even physical postcards.

Capture leads automatically, turning anonymous visitors into customers. Use the tracking code to embed forms on your website, blog, or app.
Make the most of your data by connecting Salesforce, Segment, Zapier, Slack, or the Autopilot API to build a valuable overview of marketing contacts. Then drive home engagement via the aforementioned personalisation.

Stay organised by importing your contacts into lists, segments, and folders.
Smart segments dynamically create audiences who match any combination of values, behaviours, lists, or UTM codes. You can then trigger journeys and engage automatically.

Track performance and receive insights into which messages engage and convert. You can also examine how journeys are trending, and what's driving sales.
And a few more I like…
As I mentioned earlier, there are so many options out there to suit a range of functions and budgets. For instance, in contrast to HubSpot - very much a 'one-stop-shop' for all your marketing and sales needs - there's MailChimp , which focuses on, and excels at, just one aspect of marketing: email. It's mostly B2C focused, but it's also used frequently for B2B, although it lacks the enrichment or tracking capabilities of the marketing automation packages mentioned above. That being said, it's a joy to use, with its drag-and-drop templates and ready-made designs, while automated and personalised campaigns are simple and effective. It also supports multiple users, meaning you can collaborate with other team members before launching a campaign. If you're looking to get started with email marketing, MailChimp is a solid kick-off. Marketing automation in MailChimp refers to personalised sequences of emails sent to prospects based on segmented lists (lists that have defined criteria e.g. churned, engaged, paying, free users etc'). Then there's Infusionsoft , another big hitter in the world of marketing automation. It tracks the behaviour of leads and scores each one based on ease of conversion. From there, you can set it to automatically send personalised emails. These emails can be triggered by a variety of actions, such as customers who have made a purchase, or prospects who have abandoned a shopping cart without completing the transaction. This tool is favoured for its great user interface and integration options. Support and training is also superior to other software, but you'll pay a compulsory $1000 to cover the kickstart process. A list of the pros and cons can be found in this review . If you're looking for a platform to streamline customer communication, then Intercom is just the ticket. It's a customer messaging platform, with a customer base of over 20,000 businesses worldwide. Organisations can keep all support resources in one place, and optimise the onboarding process with automatic messages and trigger-led campaigns. Intercom helps with creating a personalised customer journey, and its portfolio of products and solutions covers plenty of your marketing automation needs. You can read more reviews here . Finally, there's a one-stop-shop for startups called ActiveCampaign . This is "marketing automation that listens and learns", and has become one of the most popular tools on the planet. It covers integrated email marketing, multiple aspects of automation, and small business CRM. ActiveCampaign can handle site tracking, attribution, segmentation, sales automation, and much more. It costs between $20 and $230 per month, depending on whether you go for Lite, Plus, Professional, or Enterprise functionality. Of course, there are many, many more tools out there - and the new launches are getting smarter every year. The above will give you some idea about where to start, depending on your goals and the purpose of your marketing automation exercises. Next up, let's look at marketing automation for B2B and B2C.
B2B vs B2C - What's the difference?
Whether it's being used by business-to-business (B2B) or business-to-consumer (B2C) companies, the principles of marketing automation are largely the same, and can be broken down into three main parts: triggers, rules, and content. An action triggers a customer journey, rules are defined to determine what the customer sees on their journey, and content is created and delivered to keep them engaged. But if the underlying components of marketing automation are the same for B2B and B2C companies, does the way they use it differ? In short, yes. Before I tell you what those differences are, let's take a look at how the marketing automation goals of B2B and B2C companies overlap. They both want to:
Increase revenue and return on investment

Increase marketing efficiency

Send the right messages to the right people at the right times

Analyse insightful data to identify what's working and what isn't
But the way they differ is in how they use marketing automation to achieve their goals:
B2B campaigns are typically geared towards wider audiences, whereas B2C companies focus on detailed personalisation.

B2B companies place more value on education and lead-nurturing, while B2C brands prefer to guide individuals through a highly personalised customer journey.
B2B vs B2C marketing automation in action
According to a study by SiriusDecisions , there are now 11x more B2B organisations using marketing automation than there were in 2011. With B2B organisations, intricate personalisation is sometimes overlooked in favour of broader messages that are applicable to a range of prospects. B2B campaigns usually involve emails designed to drive signups, register free trials, onboard new customers, and deliver recurring revenue. A 2013 report suggested that the number one benefit of marketing automation for B2B marketers is the ability to generate "more and better leads". Lead times are typically longer for B2B brands, and this means marketing automation activities could be perceived as more patient, designed to nurture and guide customers in and around the product or service, nudging them down the funnel towards a sale. On the other hand, B2C companies are using marketing automation to constantly improve their engagement levels, which in turn boosts sales. This is often achieved through automated emails sent to existing or prospective customers, based on specific actions or background information. For example, many B2C brands have had great success with VIP programs , offering customers special deals or discounts based on their individual profile. Taking information such as historic spending, demographic, and location, brands can tailor, personalise, and automate offers to their customers, subsequently reinforcing brand loyalty. Behaviour-triggered rewards and and user-specific offers (i.e. their birthday) can also be set up with a marketing automation tool to further improve engagement and sales. The capabilities don't change, but the typical approaches do. For the record, I believe that superior personalisation should be the aim of any business in any field.
The numbers don't lie
The effectiveness of automated B2C marketing lies with its ability to personalise highly relevant messages to just the right person at just the right time. Data gathered by Campaign Monitor backs this up. According to this guide , personalised emails are 26% more likely to be opened than generic emails, and that they produce an incredible 760% increase in revenue.
The common mistakes of marketing automation
In truth, there are almost too many mistakes to list in this article. If marketing automation is set up right and monitored correctly, it can add supreme efficiency to your growth. But it's easy to set up wrong, especially when bootstrapped startups lack the expertise. This can cause more harm than good. As we've seen in the list above, the best marketing automation tools come with a hefty price tag. I see lots of startups dive head-first into a subscription without considering two questions;
Is this overkill for what we need to grow the business?

Will this tool scale as we grow?
In both cases, startups often waste significant time, energy, and money on the wrong software. Whilst many of these tools have rolling monthly contracts, some require a one-off (non-refundable) setup fee. And if you decide to bail after setting up the processes, that's a whole lot of wasted time. Link the features to your business goals and growth projections, and look for ways that a system can match your growth with the appropriate functionality. I also spoke to my network about the common errors they experience with marketing automation. Daniel Rowles is a digital marketing trainer at Target Internet. He talks about how marketing automation can be introduced too quickly, and even major organisations don't prepare their infrastructure well enough to handle the workload; "One of the most damaging marketing automation mistakes we've witnessed has come in the shape of brands and organisations slashing their manual customer service capacity before they've really nailed their digital transformation. A classic example of this came in 2014, when HMRC laid off thousands of customer support workers as it switched to a more automated communication process. Unfortunately, they did this before they'd properly optimised their automated telephony. Thousands of people ended up on hold for hours at a time as a result." Also read: The challenges of digital transformation for large organisations This tendency to rush is echoed by Tim Wilson, Marketing Automation Lead at Ledger Bennett . "So often we see rushed, disorganised and unplanned campaigns being pushed live and the questions around the campaigns failure are asked later. Take at least 1/3 of your timeline to plan and ask questions before ground is broken on the campaign build." Natalie Weaving is Director at The Typeface Group , an award-winning digital marketing agency based in Hampshire. Her bugbear is the automatic DMs that all of us will have experienced at some point; "One of the common automated marketing mistakes is auto direct messages. Once just an annoyance on Twitter, they can be found on most social networks. Just don't use them. Don't be tempted by 'easy' (lazy) engagement which actually comes across as fake and spammy. If you want to reach out the just do it, but with something relevant and personalised."
Bethan Vincent is a director, marketing consultant, and writer. She laments the common problem of insufficient personalisation;
"One of the biggest mistakes I see made is a lack of personalisation, ESPECIALLY when it comes to drip marketing and email automation. Customers are not data points, they are real human beings with unique identities and needs. It's easy to forget that when you're reaching out to a large database. In my opinion if you don't know your recipients name, or are too lazy to pull it in from your database, you shouldn't be emailing them. It's a small touch, but it makes a world of difference when you are trying to establish a personal connection with someone."
Philip Storey, is founder and CEO at Enchant Agency, an email marketing and marketing automation agency based in London.
"I often see marketers being way too polite with timings, sometimes leaving campaigns such as basket abandonment or product browse follow-up emails a whole 24 hours before sending an automated follow-up email. This is a missed opportunity. Get the first email out there quickly, within an hour. However, it is crucial that you establish some rules to ensure that you limit the frequency that prospects will receive these campaigns. Don't overwhelm people because they'll switch off or worse still, they may unsubscribe...
Secondly, you need to get cute with timings. If you're sending an automated email the following day, 24 hours after the interaction took place, it's highly likely that this is too late. You need to target the "moment of consideration" on the previous day. This means that if the prospect was browsing your website at 8pm on the previous day, you want your follow-up email to inbox them at 7pm. This could be the difference between being there at the perfect time, versus completely missing the window." On automated frequency, he says:
"I describe automated marketing as being a series of messages, by default. This means that for any automated campaign, you must be prepared to ask more than once and send multiple messages. It's a crowded inbox out there. Asking once, is asking to fail."
Content strategy and clear goals
I also see lots of startups flying ahead with marketing automation without an inbound lead generation strategy or content strategy in place. In fact, a Marketo report from 2015 suggests that 40% of marketers believe the most challenging obstacle for successful automation is the "lack of quality content".
This point about content is echoed in Sophia Bernazzani's HubSpot article , alongside another mistake that I see regularly at startups; a lack of clear and tangible goals . It's a lack of clear goals that harms the effectiveness of marketing in general. Indeed, a lack of clear goals will harm most life and work ambitions! Marketing automation needs to have its driving reason for existence within your organisation. What are you trying to do? What do you want to achieve? These questions should be answered with tangible metrics, not just anecdotal wishes. In a nutshell, the correct approach to marketing automation (from my experience) is as follows:
Don't rush into a decision about which software to implement

Consider how your tool's functionality will grow with your business

Integrate your marketing automation with lead generation and content strategy

Focus on accurate personalisation across the board, wherever appropriate

Maintain integrity and provide value at every customer interaction

Set clear goals that are aligned with broader business objectives
The future of marketing automation
The Salesforce State of Marketing report of 2017 reports that an additional 21% of marketing leaders plan to use a marketing automation platform over the upcoming two years. The trend continues upwards. The ultimate goal of any marketing automation technology is to make the daily lives of marketers more efficient, and to produce better, more effective campaigns. Today, marketers need to be ready to tweak and test campaigns at a moment's notice - leveraging viral content or reacting to news or trends. The marketing automation tools of the future will undoubtedly seek to support the agility of the modern marketer. Rather than be reliant on one clunky and unwieldy platform that tries to do everything and ends up doing nothing particularly well, marketers will have the opportunity to curate their own solutions via open frameworks, APIs, and integrations. I also expect workflows to be simplified, with less reliance on hard-coded and complicated systems. And with strides being made in machine learning, the tools of the future should play their part in deciphering signals, analysing data, and making custom recommendations. As I mentioned at the start of this article, it's doubtful that automation tools will replace marketers entirely; creativity, human insights, and emotion are too important to overlook in favour of a purely mechanised process. But the role of humans will inevitably change as systems become more capable of interpreting data and acting conclusively. This is summed up in a sponsored post by Act-on , featured on Search Engine Land; "Machine learning has made it so that marketing automation platforms can be predictive - able to learn, think and act without explicit instructions. The result: more precise, efficient marketing that adapts to the journeys customers travel. What used to be nice only in theory (predictive analytics, often complex and expensive) can now be put into practice, via features that allow for real-time data optimisation, automated workflows and personalised content. Think of it as a team of robots at your disposal - at the ready to evaluate, modify and optimise your company's programs so you can better anticipate and respond to the customers in your care." Marketing automation has fast become one of the most crucial tools on a marketer's tool belt. It allows us to do more, and do it quicker. From pinpointing customer interests, to rewarding certain behaviours, the heavy lifting is done for us. And within the next ten years, I fully expect marketing automation to be more agile, scalable, and smarter than ever before.
Summary
Marketing automation has more pros than cons, that's for sure. But the success of your implementation depends on a number of factors. In a nutshell, you need to be ready, especially when investing the levels of cash that are required for the best tools. Processes must be established in line with business goals, and you must be clear about how marketing automation will play a role in growing your startup.