What Makes the Best Startup Marketing Agency?
The startup world is powerful. According to Crunchbase, there was a 205% increase in venture capital investment between 2014 and 2018. With so many early-stage businesses vying for fast growth, marketing companies have sprung up everywhere to snatch their piece of the pie.
However, not all of these marketing "experts" have got what it takes to succeed for their clients. What startups need from their agency is a very distinct set of approaches, skills, strategies, and tactics. It's very different to working with established enterprise clients — or SMEs.
I believe that the best startup marketing agencies have the following five characteristics:
A flexible and agile marketing team

A technological and data-led approach

A focus on performance marketing

A mix of strategic and tactical knowledge

Experience in the startup environment
In this article, I will look into each of these five key characteristics. This will help you define what constitutes the best startup marketing agency in your list — if you're currently searching for a partner.
* I believe that the best marketing partner for a startup isn't a traditional "agency". Kurve is a consultancy and a collective – I bring together the best talent in the industry and build a team of specialists to scale your business using digital channels. To learn more, get in touch. *
#1: Flexible & Agile
The core USP of a startup or scaleup is agility and speed. This is a huge advantage over bigger competitors, and makes it possible for startups to disrupt markets — sometimes overnight. Startups pivot regularly, so it's vital for their marketing agency partner to stay flexible too.
What do I mean by flexible? Well, two things...
Firstly, I believe that the "traditional" agency model doesn't work anymore — especially for startups.
Naturally, marketing agencies want to give new client campaigns to their own full-time team who're sitting in the office. To cover costs and remain profitable, agencies need to keep their employees at 75-80% billable capacity. This creates an incentive to keep full-time employees busy, rather than to source the most relevant expert(s) for the job at hand. In addition, agencies won't bring in the best experts unless they can make a commercially-viable margin.
The beauty of running Kurve as a consultancy/collective is that we can find the best talent for the job – whether this be agencies, freelancers, or full-time employees. I can build the team specifically for each client and each campaign - people will deep expertise in their area rather than generalists. In order to do this effectively, I need to build and maintain a strong network.
The second part of flexibility is to know it's not a 9-to-5 gig for startup founders and their core team. The startup life involves early mornings, late nights, and chaotic problem-solving...
The "always-on" mindset is more likely to be present at high-pressure startups than at established businesses. You can't trundle along as a startup marketing agency — you need to adapt to the pace of your client. Regardless of speed, we believe that working smarter beats working faster or harder.
Next, we come to agile. Why are the best startup agencies "agile", and what does this actually mean?
Our thinking on agile is two-fold:
1. Philosophical:
Individuals and interactions over processes and tools

Working software over comprehensive documentation

Customer collaboration over contract negotiation

Responding to change over following a plan
2. Practical:
Focus on talent which builds the methodology for scaling

Velocity of marketing experiments over campaign planning

Communication

with

customers over broadcasting

at

them

Adapting to real-time events over sticking to a pre-agreed plan
An emphasis on Agile instead of "Waterfall" methodology encourages an iterative testing approach. The best startup marketers don't focus on excessive planning – they use experiments to gather real data, and double-down on the most effective channels for generating leads or sales.
Another part of agility is to be able to pivot quickly. When a startup enters a new market, there are no set instructions or best practices. Instead, we need to walk (read: run) an unworn path and learn fast. When we realise something isn't working, there's no time to waste.
The best startup agencies will pivot without delay, and without lingering on "all the work they've put in".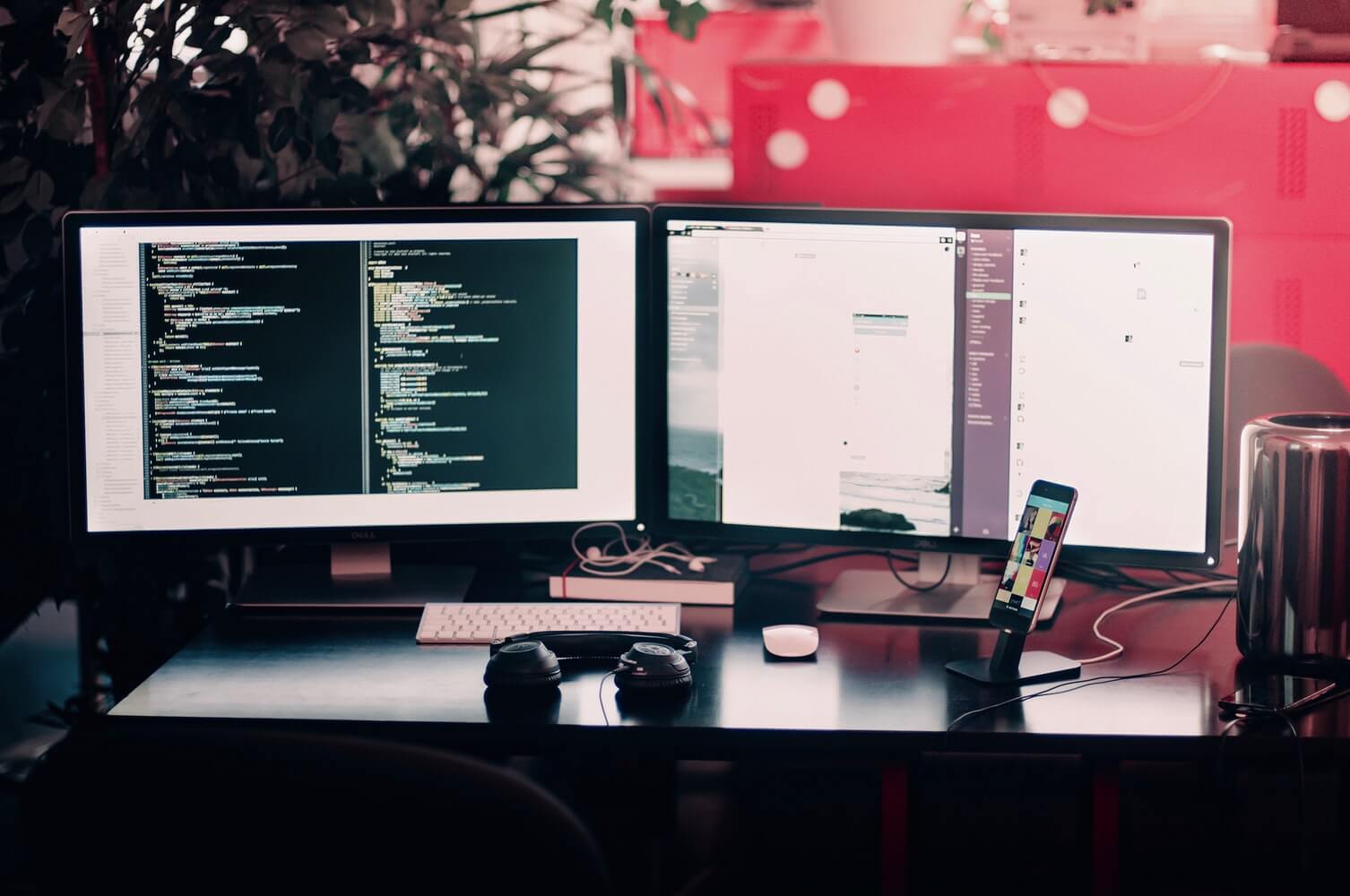 Source: Unsplash
#2: Technological and Data-led
Put simply, the startup world is more technically-sophisticated than many other spheres. As soon as you enter the market, you're competing with businesses who are using programmatic media buying, machine learning, artificial intelligence, automation, big data analysis, and much else besides.
Over the past few years, I've witnessed an unprecedented level of technical rigour take hold of the industry. The best startup marketing agencies integrate technology and data with world-class creatives to make their clients succeed. These days, it's not enough to simply "understand" how data informs the marketing strategy — it needs to be proactive and a fully-fledged part of the strategic process.
I'm a data-led marketer, so my numeracy skills are decent. But I still enlist the help of experienced data scientists — people like Stylianos Kampakis — to really nail the data analysis. There's no need to shoot from the hip when we can enlist these heavy-hitting experts to inform our client's marketing campaigns.
According to the 2018 EU Startup Monitor report, 99.3% of European startups offer online solutions. Startups are disrupting the status quo with their technology. For all intents and purposes, when we refer to marketing a startup — we're talking about marketing a tech startup.
As I outlined in my article about SaaS growth marketing, marketers in this space need to take a full-funnel view and use insights from the product itself. In-product behaviour is critical to monitor and understand, because it will power acquisition, activation, and retention tactics.
The best startup marketers are comfortable with product analytics tools such as Mixpanel, Segment, or Amplitude. This is just the tip of the iceberg, because tool integrations always add further complexity.
#3: Performance-based
There has been a shift in mindset from traditional creative and brand marketing towards performance marketing in the world of startups and scaleups.
Startups need to acquire and retain customers at a super fast pace — and the truth is that Google Ads, Facebook Ads, LinkedIn Ads, and Twitter Ads provide the best way to reach targeted audiences at the flick of a switch. Media is being bought on new platforms, and the measurability of digital channels makes attribution a key aspect of startup marketing. This can't be ignored.
The best marketers do have a mix of traditional brand-led experience and performance marketing knowledge, but we've seen that startups prioritise performance.
This is because it takes capital and time to build a brand. Post A-round, startups will have gone through the product-market fit pain and will be ready to build "mental equity" for future harvesting. But in the early days, they need to use paid channels for direct response, and they need to integrate them with CRM, content marketing, organic social, automation, and of course analytics.
But with this rapid change comes technical challenges. The best startup marketing agencies will help their client build a technology stack that operates reliably and contributes to scaling the business.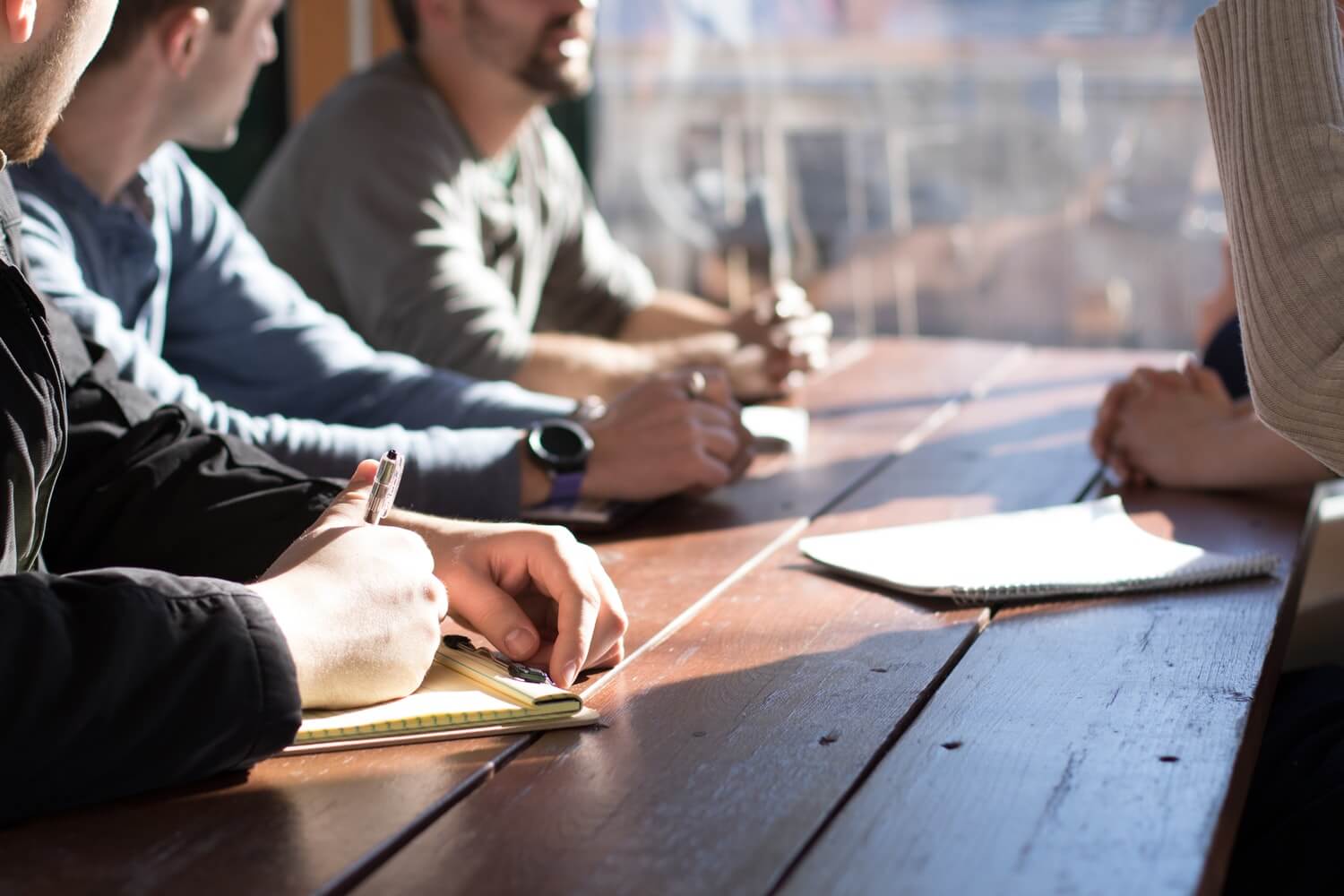 Source: Unsplash
#4: Strategic & Tactical
It goes without saying that strategy and tactics go hand-in-hand. But digital marketing agencies are often set up mainly to execute, with a client-side Marketing Director or CMO driving the strategy.
However, startups usually can't afford a full-time marketing leader. To solve this problem, I've found it adds huge value for me to join as a part-time CMO – bridging the gap between in-house teams and outsourced agencies. Strategy can't be outsourced easily, because it requires proximity and knowledge about the business's nuances. You need somebody who is deeply involved.
I've seen plenty of startups jump into tactical execution without any real strategy — and this can be fatal if left unfixed. One of my B2B clients used to hop around different marketing automation tools and invest in social activity without considering lead capture or nurturing, and one of my B2C clients spent big on acquisition for a persona that wasn't aligned to commercial targets. These activities were symptomatic of the desire to "take action" and grow the business, but didn't have a robust strategy behind them.
Sometimes a startup will bring in a senior marketer (an outsourced CMO or part-time Marketing Director). The best startup marketing agencies will offer this level of strategic capability. A Kurve, I often join up with businesses as a part-time CMO, and lead the Kurve team's tactical execution. This model works well because I have direct contact and we can work as an extension of the startup's team.
* Kurve helps funded startups and scaleups grow through digital channels. We do it with a unique blend of strategy, consultancy, and execution. If you'd like to speak to me about how we can help your business grow, get in touch. *
#5: Experienced
The best startup marketing agencies need to have experience in two ways: experience in using fundamental marketing principles, and experience of delivering results in pressured environments.
Whilst fundamental marketing principles (e.g. the funnel, the 4 Ps, etc.) may sound old-school, it's critical for startup marketers to understand them in the context of this vastly changed world. Some concepts remain constant forever, but how do they work within our new media?
And what about the role of behavioural psychology and user experience? This evolved landscape requires an upgrade of skill sets — building on existing frameworks with new perspectives.
Moving onto the second point, the experience of delivering results in pressured environment isn't as common as you might think. SMEs have modest ambitions, and large corporate brands have security. But startups operate on the precipice — closer to failure than success, but with exciting potential. Agencies need to understand this distinction, and what it means for strategy and account management.
Typically, startups need results yesterday, and they only have a certain amount of runway before things get tricky. As a startup marketing agency, we need to handle the pressure and high expectations.
Final takeaways...
At a startup, it's a non-stop mission to create impact and change. The goal is to grow fast and disrupt the world around you. This demands an approach which is distinct from SMEs and established businesses.
In my view, the traditional marketing agency setup makes it difficult to deliver what a startup really needs. Instead, a more flexible and agile partner who can experiment and pivot will nearly always be a better fit. Integrating a mix of strategic consultancy and tactical execution will guarantee better results.
Startup founders are some of the smartest people in our society — they are on the ball, analytical, goal-driven, and determined individuals. And their teams are no different. Startup marketing agencies need to talk the same language, but also deliver big results in pressurised environments.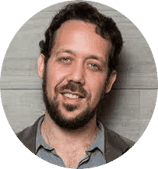 Kurve has built a proven track record for growing startups and scaleups. To speak to Oren Greenberg about what you can achieve, get in touch today.