Tips For Recruiting Your Startup's Head of Growth
When startup founders need someone to lead their business growth, they sometimes look to hire a full-time CMO or Head of Growth. This can often be a critical mistake... Early-stage businesses certainly need strategic vision, and an experienced marketer will undoubtedly add that. But startups and scaleups also need to remain flexible, agile, and able to pivot. The average pay for a full-time CMO is £115,000. That's a seriously risky investment to make at a volatile stage of growth. I believe that a startup or scaleup needs to be beyond Series A before considering whether to hire a growth leader on a full-time basis. In the meantime, they should seek strategic guidance from part-time, on-demand, and outsourced experts. This might be one, two, or three days a week. The contract should be short-term and the arrangement should minimise risk as much as possible. I'm an on-demand CMO, and I know from first-hand experience that the model works for hyper-growth businesses in their early stages. I provide strategic guidance and bridge the gap between founders, in-house resources, and outsourced agencies or contractors who execute the marketing strategy. In this article, I will highlight:
Which characteristics you should look for in a startup growth leader

How to find and interview a startup growth leader effectively
* Kurve helps startups and scaleups grow through digital channels. Our unique model provides you with a winning strategy and effective execution. Contact me today . *
What To Look For In A Growth Marketing Leader
Great growth marketing leaders share a set of characteristics that you should look out for. No individual can be equally capable in all of the below areas, but this will provide a rough framework for your search.
Characteristic #1: Seniority & Experience
As the quote goes, there's no substitute for experience. Youthful inexperience breeds its own type of creativity, which often results in great ideas and brilliant campaigns. But when it comes to leading the strategic growth of a business, the candidate needs to have been there and got all of the t-shirts on offer. Some startups will bring in a smart junior marketer to hack at the strategy with gusto. In my experience, this tends to be less efficient and ultimately more expensive in the long-term. We're all learning, but senior marketers are launching on the front foot, with a wealth of good and bad results in their past. Experience and seniority matters for getting the strategy right, but it also matters for putting external agencies and contractors into line. When the representative of your business is a proven marketer with a track record, they can nudge suppliers in the right way at the right time to achieve the best results. How to uncover this in an interview : Ask about the candidate's biggest learning curves as a marketer in the past two years, and how they have managed external partners who aren't meeting expectations.
Characteristic #2: Expertise On The Industry
Just as startups founders should innovate within an industry that they understand, growth leaders operate most effectively when they power growth in a familiar industry. For example, a strategic marketer in the SaaS world will know the difference in marketing strategy between a high ACV product and a low ACV product. They will know the strategic nuances between selling a self-service software versus selling a non-self-serve software. However, a marketer with an eCommerce background might not know these factors from the outset – so the learning curve is steeper. Each industry has its peculiarities. Old dogs can learn new tricks, but when you need to get off the mark without delay, it's best to bring someone in who knows their way around. How to uncover this in an interview : Ask questions which relate to industry-specific problems, using qualifying terminology and language.
Characteristic #3: Strategic Vision With Hands-on Ability
First and foremost, startup growth leaders must demonstrate strategic vision. It's their job to set the foundations for testing different tactics and channels. But working at a startup or scaleup isn't the same as working in the C-suite at an established organisation. You'll need to get your hands dirty. Therefore, startup growth leaders need to be comfortable with managing paid and organic channels, digging into Google Analytics, and reviewing written and visual content. How to uncover this in an interview : Get them to explain their experiences of problem-solving, in relation to channels, resources, media, and tools. Pay attention to how they describe this – are they talking on a granular tactical level, or are they talking on a strategic level including broader context?
Characteristic #4: T-shaped Capabilities
Growth leaders need to be T-shaped, whether they're full-time or part-time. In a nutshell, this means they need to be competent across disciplines – with deep expertise in an area that your business needs. Developing into a T-shaped marketer is a conscious decision, but it also emerges as a side effect of having worked at startups and agencies earlier in your career. By taking on a mix of roles and getting consistent results in pressured environments, marketers will develop skills and experience across digital channels – as well as in above-the-line methods such as TV and radio.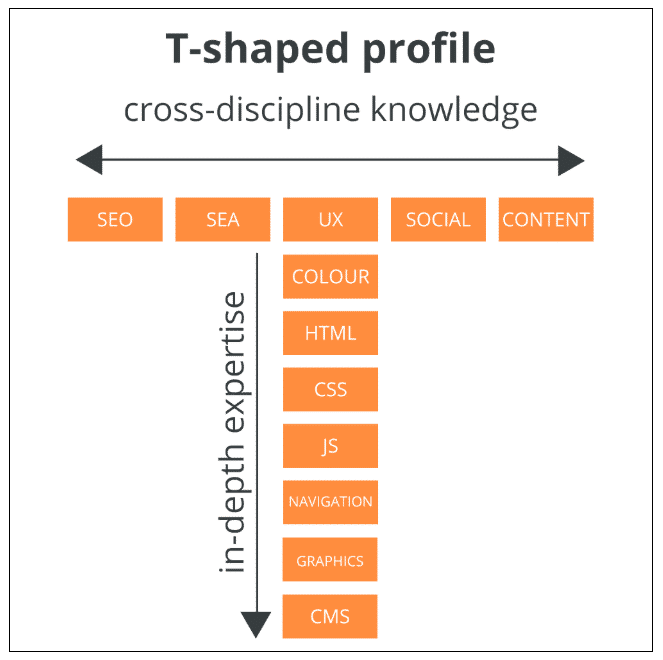 Image credit: Benjamin Slap How to uncover this in an interview : Growth Tribe has created a useful test for T-shaped marketers . Use the test, or take inspiration to hit similar themes to uncover the depth of the candidate's knowledge.
Characteristic #5: Technologically Adept
The startup and scaleup world is heavily influenced by technology. 99.3% of startups are tech startups , and with over 7,000 marketing technologies in the landscape, growth leaders need to know their onions. I often see startups ask for growth leaders to have development and coding skills. This isn't realistic. In a questionnaire I sent to my network, only 10% of leading growth marketers had direct coding experience. Instead, growth leaders need to understand the conversation around automation – and the need for integration between different tools and technologies. The coding itself can be done by specialists, but leaders need to understand the features, functionality, and purpose of each piece of kit. How to uncover this in an interview : Ask for an example of when they selected a tech stack for their marketing machine. How did they choose one technology over another, and what was the result? Did they learn anything from this process, and what would they change about it in the future?
Characteristic #6: Data-oriented
Ah, our old friend data. On a theoretical level, we all know the importance of data and its usefulness for marketing strategy. These days, we can get our hands on swathes of data at the flick of a switch. Information overload. This level of insight is great, but it makes the conversation around data very noisy. Unfortunately, it's not enough for a growth marketing leader to theoretically appreciate data anymore. With digital channels offering such detailed attribution possibilities, the increasing effectiveness of in-product analytics tools, and the potential for deeper marketing personalisation, senior marketers can't afford to shoot from the hip anymore. The use of data can't be an afterthought. Instead, it must be central to the growth strategy. Which data will you track, and how will you use it to inform tactics? What will you ignore and what will you pay attention to? What does it all mean? Critically, why is one piece of data more valuable than another? Of course, growth marketing leaders can – and should – enlist the help of data analysts and data scientists, but the effective execution of a strategy relies on correct interpretation, and the ability to put each piece of information in the context that it deserves. How to uncover this in an interview : Ask about when data has surprised the candidate in the past. What did they discover that they didn't expect, how did they discover it, and what did they do about it?
Characteristic #7: Ability To Identify & Source Talent
Growth marketing leaders need to be able to spot great talent for the job at hand. They must have a proven history of building marketing teams from scratch – using in-house and outsourced resources. For startups and scaleups, it's particularly important that their marketing leader has a network of trusted suppliers, freelancers, and agency partners. This will provide complete flexibility, and the ability to test new channels quickly using qualified specialists. How to uncover this in an interview : Ask the candidate for an example of when they've built a startup marketing team before, and get them to outline their recipe for success.
Characteristic #8: Interest Or Training In Psychology
One thing that hasn't changed is that marketing involves the persuasion of people . The means and methods have evolved – but ultimately it's always been a growth leader's job to develop a strategy that will convince people that their lives will be better, easier, or more meaningful with their product. It's advantageous to employ a growth leader who is well-read (or well-listened) in the basic principles of psychology. Formal training is a bonus, but an interest is a must-have . It's likely that if a senior marketer has been consistently successful, they'll have this in the bank. But you need to be sure. How to uncover this in an interview : Quiz candidates about the books, podcasts, and courses that have taught them about psychology. Look out for books such as Influence: The Psychology of Persuasion by Cialdini, and Thinking, Fast & Slow by Kahneman. Ask what they've learned and what they've applied. * Kurve helps startups and scaleups grow through digital channels. Our unique consultancy-based model gives you a winning strategy and a bespoke team of marketing ninjas. Contact me today . *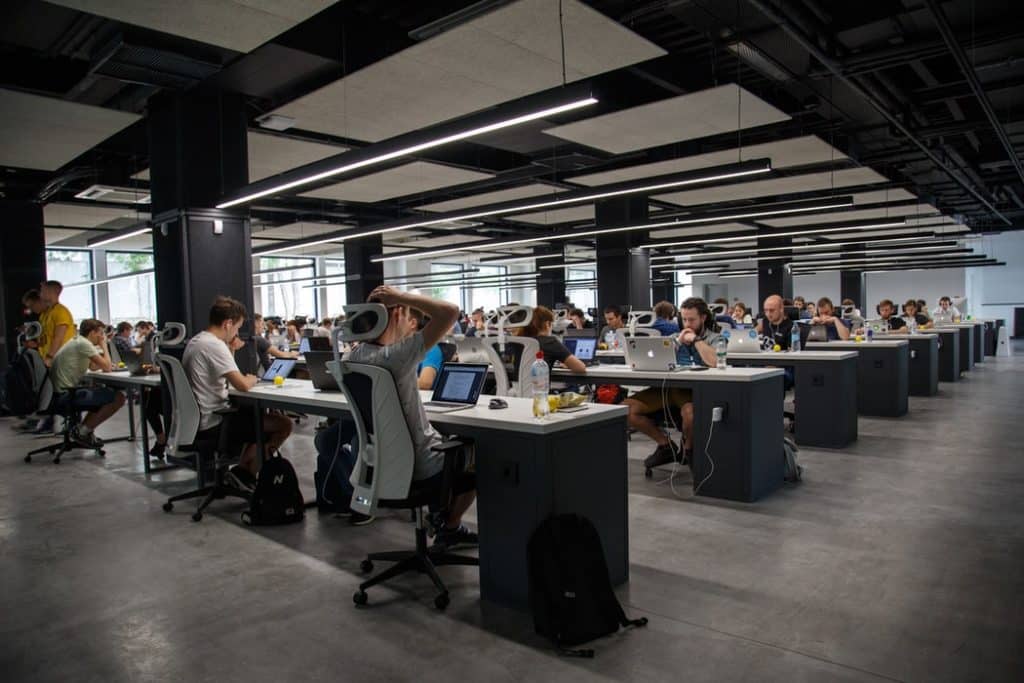 Image credit: Unsplash
Hiring Senior Growth Marketers in the Jobs Market
Unfortunately, there's no silver bullet for finding great marketers. Hiring is a huge challenge, which is why recruitment agencies exist. There are four main ways to find senior growth marketers in the jobs market:
By tapping into your existing network

By using recruiters and headhunters

By posting job ads on relevant sites

By doing active outreach on platforms like LinkedIn
These options aren't mutually exclusive, but obviously #2 is the most expensive in the short-term. However, it's important to remember that you'll have a hell of a lot of noise to fight through when posting job ads, and active outreach is time-intensive. Tapping into your existing network is the ideal scenario, but it's important to not compromise on quality as a result. Interviews should be competence-based. You should tap into the story of how the candidate delivered results – not just take numbers at face value. The candidate should show their workings, and highlight when things went wrong, why they went wrong, and how the strategy was turned around for success. In order to spot inconsistencies, it's important to systematically ask more granular questions. There are multiple layers to the interview process. Ultimately, you need to get to know who the candidate really is.
Final takeaways...
Senior growth marketers need to challenge existing norms, and they need to be bold, determined, and experienced in delivering results in a pressurised environment. The qualities of resourcefulness, proactivity, and initiative all go a long way. Combined with the skills and characteristics I outlined earlier in this article, this type of mindset is exactly what early-stage businesses need from their growth leader. It's important to realise that startup marketers must move beyond the traditional marketing concepts in this new world of data, technology, and automation. The landscape has become more complex, and it's harder to navigate than ever before. Time to sink or swim!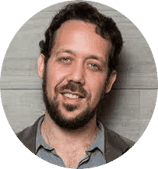 Oren Greenberg has a proven track record for growing startups and scaleups as a strategic on-demand CMO. To speak to Oren about what you can achieve with Kurve as a growth marketing partner, get in touch today.