What is a good content strategy?
Content marketing generates three times as many leads as outbound marketing, and costs 62% less (Demand Metric). Ensuring you've got an effective content strategy to deliver your material is essential to marketing success. Done right, it can create exponential growth, drive new, quality leads to your website, and generate more opportunities for your sales teams.
A solid strategy will provide you with an edge over your competitors — but it doesn't come easy. You'll need to explore ways to actively engage your audience, be smart about where and when you deploy your resources and use innovative, data-driven content creation and management partners like Kurve to sustain your growth.
In this article, we'll cover the main points you need to remember while developing a good foundation for your content strategy. However, while this guide will provide you with the necessary information to start building your B2B strategy, abstract factors and effective delivery require a breadth of knowledge and expertise.
Content strategy vs content marketing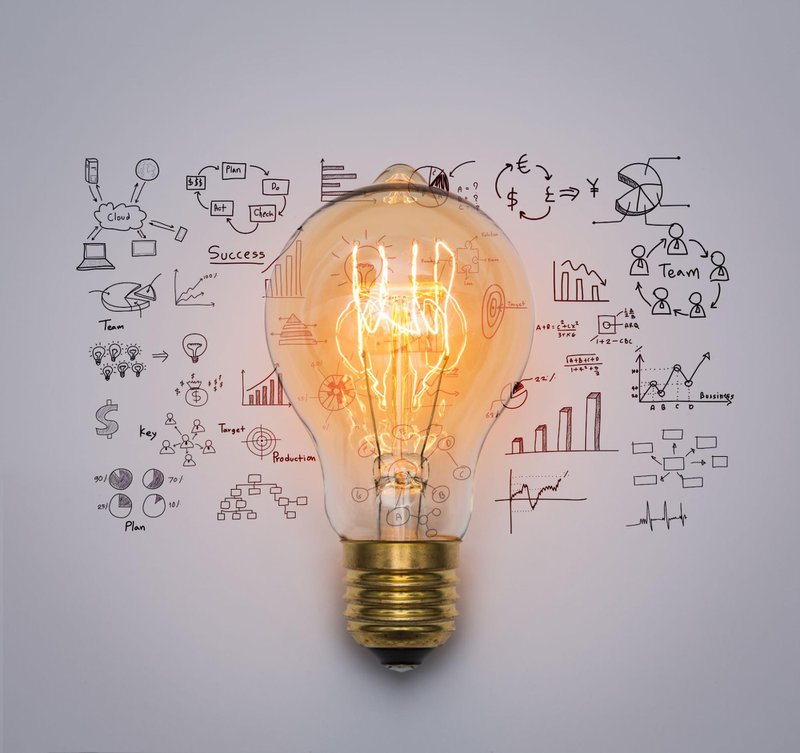 While the two business practices may sound similar and work in harmony — content strategy is not content marketing. Your team can develop spectacular content, but still record mediocre returns on your investment and lacklustre metrics due to a lack of strategy. In fact, out of 63% of B2B marketers who reported low content success, 51% said it was due to strategy issues. (B2B Content Marketing 2021 Report)
What is content strategy?
Content strategy is the method responsible for meeting business requirements through smart content distribution. Without a strategy, the marketing you create has no foundations and will fall short of your expectations.
Nearly 40% of marketers say content marketing is a very important part of their overall marketing strategy. ( HubSpot)
Think of marketing and lead generation as a journey. A B2B SaaS company will use content marketing to fuel their business, creating more opportunities for their sales teams. But, without a documented content strategy, they've got no map, plan, or route to arrive at their destination. You need both for sustainable success and growth.
What is content marketing?
Content marketing is the term used to define the creation and publishing of engaging types of content. Marketing teams design this material to offer helpful information and real-world value that strengthens relationships with consumers, builds trust, and makes your brand a name worth remembering.
70% of marketers are actively investing in content marketing. ( HubSpot)
In the age of digital information and online media, nearly every company in the world has developed a content marketing team or partner. Content marketing has been around far longer than the internet, but it primarily consists of blog posts, case studies, social media advertisements, and easy-to-access video content such as YouTube.
Why is content strategy important?
Without a good content strategy plan, you're wasting time, energy, and marketing budget, for a mediocre ROI. While anyone is capable of developing a strategy, it's not cost or time efficient to learn-on-the-move — you'll want expert guidance every step of the way.
People are consuming content at an ever-increasing pace. A recent Smart Insights study has revealed that every 60 seconds:

When your marketing materials land in front of a consumer, you have seconds - 8.25 to be exact - to catch their attention, engage with your content, and potentially make a sale.
You can't start thinking about the details until you have an overall plan. Prioritising your strategy sharply increases your chances of engagement down the line.
What should content strategy include?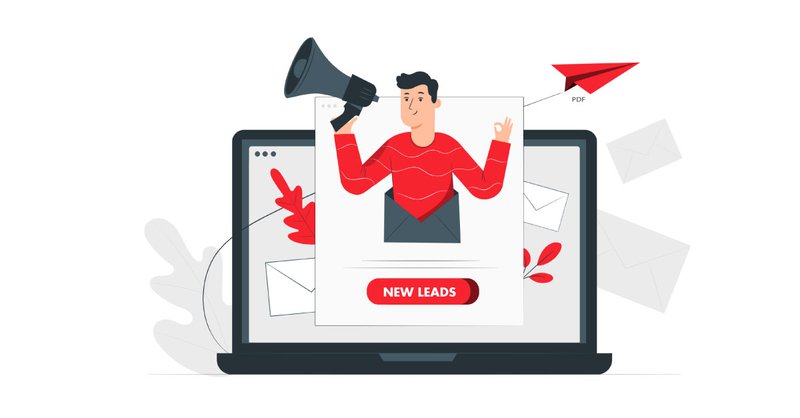 Good content strategy is essential for high-performing marketing campaigns. If this is your first content marketing effort, a simple strategy would be to develop a single downloadable document, like an instructional or data-driven PDF to raise awareness of your company, promote it on social media, and use that exposure to gain new leads.
Don't get bogged down in the details too soon, or you'll find yourself in analysis paralysis. For a strategy to be successful, you can't be planning the whole time. Keep it simple in the early stages. You're just building the foundations for now.
Goals and metrics
It's best practice to identify your goals before you begin your content planner — you'll have an easier time determining which forms of content work best for your strategy. You could be:
Creating social media posts to boost brand awareness or to generate high-quality leads.

Developing marketing emails to convert users and attract past customers.

Writing in-depth blogs to improve your search engine rankings by implementing SEO.
Once you've defined your goals, it is essential to use key performance indicators (KPI) to measure them. Utilising metrics to establish quantitative data will help you identify poor-performing content and empowers you to determine which channels work best. Evidence-backed data can help you to select the perfect combination of content types for your editorial and content planner.
You should measure things like:
Link click-through rate

Average time on page

Bounce rate

Newsletter sign-ups
Remember: Metrics are important, but they shouldn't always determine future strategies. Numbers are easily misinterpreted, and you could find yourself twisting metrics to provide conclusions that aren't broadly representative.
Customer journey
The best content marketing strategy will consider how relationships that might otherwise turn cold can be nurtured into long-term customers by your sales team. Create a map of the customer journey for each of your primary audience personas to establish each potential connection and evaluate how it can be converted into an opportunity to build awareness, engage a new prospect, enhance an experience, and eventually turn a customer into a brand advocate.
Typically, a customer journey starts with determining the ideal customer profile. Then, comes research. Who are they, what are they looking for, and at what stage do they enter your sales funnel? With this in mind, identify the optimal places and times to distribute your content to maximise engagement.
A simplified customer journey analysis could look like this:
Awareness: The beginning of the journey. This is the first step of the sales funnel and should receive the most content. Aim to capture a prospect's attention and convince them to visit your site.

Consideration: The consumer knows what you offer, but they need to build trust before they invest their time. Content here should dive a little deeper to solve your audience's problems. Remind them of your services, but don't hard sell.

Decision: By this stage, your prospects have made a decision about your business. Use targeted content to eliminate any doubt they might have about spending money with you, and secure the sale.

Retention & Loyalty: The final stage of the consumer journey. Once you've sold your product or service, it's essential to continue nurturing the relationship to encourage future purchases, and to ensure brand awareness through positive referrals.

If you're working alongside experts, they'll likely analyse a customer journey and dive deeper into some of the finer details, like Google's Messy Middle, or McKinsey's Circular Journey.
Intent-based content
Developing an ideal customer profile is the best way to start the early designs of your content strategy. But, don't limit your target audience to factors like gender, age, location, income and position, or you could be leaving plenty of qualified leads, and sales, on the table. Instead, delve deeper into your initial research and consider which content will meet the intent of leads at each stage of the funnel.
Marketers that try to reach their audience solely on demographics risk missing more than 70 percent of potential mobile shoppers (Inc)
Demographic data is on the decline as cookies begin to adapt, but don't abandon your demographic data just yet. The two data points work together to enhance your content marketing efforts, increasing the chances of a positive result. For example, you could use traffic analytics to determine what your customers want to see when they reach your website and then use demographic-based information to determine where those prospects are in the sales funnel.
Know your audience
Who do you want to reach? B2B marketers, for example, will often target multiple people: the prospect, their consumer, and the C-suite who make the decisions.

What do they care about? Consider the questions your potential customers might have, and how your business solves them. Then, use these pain points to generate new leads through informative marketing materials.

What types of content do they consume? If you specialise in SaaS products, consider creating Thought Leadership articles to draw clients in. eCommerce, on the other hand, could see higher ROI through social media channels.
Your intent-based content needs to be actionable at all stages of the sales funnel. If a prospect is in the decision phase, offer them software comparisons. If you're still introducing them to your brand, build trust with reliable information, not sales talk. Your content must go hand-in-hand with your SEO efforts, with keywords matching your intent, or you run the risk of misleading potential customers and turning them away.
Core message/brand positioning
Every great digital campaign requires a fundamental core message. Your core message and brand position should communicate the values and unique selling points (USP) that define your company. These messages must describe the aspects of your services that are most relevant to your targeted prospects. Or, it could be about how you convey your message, rather than the message itself. Take tone of voice into strong consideration during this stage of planning.
Kurve's content marketers create messages that address different needs. For example, a B2B Saas firm that struggles to differentiate itself in the marketplace may formulate a marketing campaign that contrasts itself with the rest of the industry. And remember, if you have multiple audiences — with different industries or job functions — you need to create key messages that address the interests of each.
Developing a winning content strategy
A good content strategy is a foundation for success. The fundamental steps we've discussed will help you to develop a plan, but you'll require experts with the knowledge to find the correct blend of content and the ability to execute your strategy to ensure success. Kurve monitors the key metrics that play a big role in the evolution of your content, deploy innovative data-driven teams to study your industry, keep your marketing material engaging and competitive, and explore different types of content to attract and generate new leads.